88% of road collisions caused by human error, according to the transport minister
The UK government has today (23 May 2022) launched a £40m competition designed to accelerate the market for commercial self-driving vehicles – such as delivery vehicles and passenger shuttles – also known as Autonomous Vehicles (AV).
The Commercialising Connected and Automated Mobility competition will provide grants to help roll out commercial use self-driving vehicles across the UK from 2025.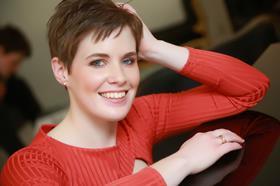 This competition intends to support the UK's reputation as a global leader in self-driving vehicle technology, unlock a new industry that could be worth £42bn to the UK economy by 2035 and could potentially create 38,000 new skilled jobs, according to a government statement.
Minister for investment Lord Grimstone said: "Self-driving vehicles have the potential to revolutionise people's lives, whether it's by helping to better connect people who rely on public transport with jobs, local shops and vital services, or by making it easier for those who have mobility issues to order and access services conveniently.
"This funding will help unlock the incredible potential of this new and growing industry, building on the continued development of self-driving technology, attracting investment and helping make our transport cleaner, safer and more efficient."
Around £1.5m of this funding will be used to explore the use of self-driving vehicles as a means of public transport as an alternative to mass transit systems. This includes self-driving vehicles on routes which would separated from others, a transport infrastructure option potentially cheaper for government than new railway lines.
Lack of AV risk info
Transport Minister Trudy Harrison said: "With around 88% of road collisions currently caused by human error, this funding will drive the introduction of new technology to improve travel for all, while boosting economic growth and highly skilled jobs across the nation."
AV testing firm D-risk ran focus groups between March and May 2021 and surveyed 1034 people online between December 2020 and February 2021.
In December 2021, the firm deployed a full-stack AV simulator into a multi-player Virtual Reality (VR) environment. Group experiments involving up to 15 participants at a time were run.
According to findings from recent research by D-risk, when AVs were trained using extreme accidents – also known as edge cases – there was a six-fold improvement in risk detection of incidents caused by another road user. This was in comparison to AVs trained using traditional accident data.
Partners in the D-risk project include Drisk.ai, DG Cities, Claytex and Imperial College London.
Rav Babbra, programme manager at Drisk.ai, said: "Insurers have decades of driving data to draw upon when producing policies and evaluating risk for vehicles as we know them today. But there is very little to work with when it comes to AV insurance – insurers don't know what risks they should be most concerned about.
"But we've shown that by collating edge cases, it's possible to map the risk differently. Insurers can apply the intelligence we have gained and apply it to existing knowledge banks to spot high risk scenarios.
"It's very unlikely the risks will be the types of accidents they use to write policies today, such as rear end crunches and clipping cyclists when making a left-hand turn. Instead, it will be animals in the road, bins flying in high winds or small children chasing a ball into the road – things developers are just not thinking about."
Commercially viable
AVs can achieve a 20-fold improvement on the ability to contend with highly difficult traffic conditions that would otherwise lead to serious or fatal accidents, without decreasing performance.
The findings have been submitted and accepted by the Society for Automotive Engineers to be used by policy makers.
Chess Stetson, dRisk.ai's chief executive said: "No deployment has yet been able to demonstrate this kind of accuracy when it comes to road safety. To be commercially viable, driverless cars are going to have to deal with one-in-a-million edge cases – the complex, high-risk scenarios, which are individually unlikely but collectively make up the majority of risk. They include everything from poorly marked construction zones, abandoned vehicles and oddly placed traffic cones to more extreme cases of wild animals in the road.
"This is therefore a ground-breaking approach to AV safety because these are the cases developers in labs don't plan for yet are critical for safety training. Fundamentally, this is the sort of research regulators and insurers are asking for and need to see reflected in AV pilots, because it can help inform regulatory, standards, policy and the design of insurance."