The amendments aim to ensure that the first wave of self-driving vehicles are used safely on UK roads, but industry concerns remain
The UK government has today (20 April 2022) confirmed changes to the Highway Code that aim to support the introduction of self-driving vehicles.
The revised code now clarifies, for example, that when travelling in self-driving mode, motorists must be ready to resume control in a timely manner if they are prompted to do so – such as when approaching motorway exits.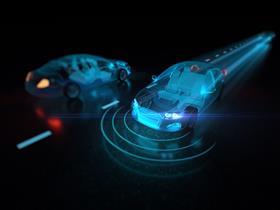 Drivers will also be allowed to view content that is not related to driving on built-in display screens while the self-driving vehicle is in control.
The Highway Code emphasises, however, that it will still be illegal to use mobile phones when operating a vehicle in self-driving mode.
These latest changes are in response to a public consultation, which ran from 28 April to 28 May 2021. This proposed amending the Highway Code to create rules on the safe use of automated vehicles on Great Britain's motorways.
This builds on the government announcing in April 2021 that vehicles fitted with automated lane keeping system (ALKS) technology could be the first iteration of self-driving cars to hit UK roads.
Currently, other technology available on the market is assistive, requiring motorists to always remain in control when travelling in a vehicle.
The government believes that Britain's first vehicles approved for self-driving could be ready for use later this year.
Cautions
Although Allianz Commercial welcomes the progress around the introduction of self-driving cars, head of motor claims Ian Kershaw said the insurance industry needs to be "cautious about giving a distorted view of what using a self-driving car will actually be like".
He said: "Road safety is paramount and so is understanding the rules about when drivers can take their attention off the road. This will be allowed only under certain, precise circumstances.
"That is why, as an industry, we must continue to educate the public about automated and self-driving vehicles.
"We also need to gain access to vehicle data so that when accidents happen, we know what caused them. This will not only help establish liability, it will be crucial in rolling out self-driving technology as safely as possible."
Echoing Kershaw's sentiments, Thatcham Research chief research strategy officer Matthew Avery said that while accidents will still occur following the advent of self-driving vehicles, data around this must be openly accessible to all stakeholders - not just the carmakers.
He continued: "The question of who pays when an automated vehicle crashes remains unclear.
"Carmakers and insurers will work together to handle claims where the vehicle is proven to be in self-driving mode.
"While Mercedes recently announced that it will accept liability when its 'Drive Pilot' automated system is engaged, the provision of data will be vital [in] making sense of collisions and ensuring that legal wrangling does not put a brake on adoption."
Technology uptake
The UK government plans to develop a full legal framework for self-driving vehicles.
The Department for Transport (DfT) said it will work with the insurance industry, regulators and safety organisations to ensure drivers can access information to help them use self-driving vehicles safely.
Steve Gooding, director of the RAC Foundation, said: "The final part of the jigsaw is to ensure these amendments are widely communicated to, and understood by, vehicle owners.
"Vehicle manufacturers and sellers will have a vital role to play in ensuring their customers fully appreciate the capabilities of the cars they buy and the rules that govern them."