The right data could aid insurers and feed back into risk modelling
The depth of data available for autonomous vehicles (AVs) is "incomparable" according to Rebecca Marsden, underwriter at Apollo syndicate Ibott.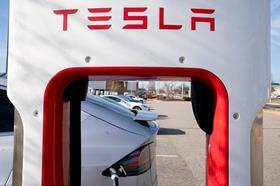 Leveraging the deep data that AVs generate to facilitate a "technology revolution", however, would first require AVs to be insured and able to operate.
Last month (26 May 2022), Apollo Group launched a first of its kind insurance solution for Europe's zero occupancy on-road autonomous vehicles (AV) with software firm for AVs, Oxbotica.
Oxbotica currenty operates the all-electric AppliedEV trial vehicle in Oxford with no on-board driver, using the trial to generate the necessary data to help commercialise AV technology.
Oxbotica Driver technology uses a combination of radar vision and laser-based sensors to provide the vehicle with a rich understanding of its surroundings, with multiple artificial intelligence systems continuously checking and explaining decisions.
This process underpins the safe deployment of zero-occupancy autonomous vehicles and provides data for the development of insurance solutions.
The new insurance solution from Apollo Group will be provided via the group's MGA in partnership with Aioi Nissay Dowa Europe.
It is tailored for new and evolving level four autonomy drawn up using a set of guidelines from the Society of Automotive Engineers (SAE) that describes various levels of autonomy in driverless cars.
Although Apollo Group has been working with Oxbotica for years on an insurance solution for AVs, Marsden said the timing of this solution's release was largely a result of the regulator being able to embrace the next steps.
Marsden told Insurance Times: "The timing has been [based on] a number of factors – we have been ready to go for a while as have Oxbotica.
"The reason that this is such a critical milestone is that it represents the first meaningful regulatory step towards putting together a framework for safety so that this technology can roll out more quickly."
Sam Tiltman, sharing economy and mobility leader for the UK and Ireland at Marsh, added: "This latest exciting development signals growing market confidence in how AVs will revolutionise UK transport infrastructure."
The autonomous vehicle sector has seen huge investment in research and development to date – Apollo predicted that the market is expected to surpass $65.3bn (£53.3bn) by 2027.
Cusp of a revolution
Marsden said: "The world is on the cusp of a once in a lifetime world-changing technology revolution. AVs are a good fit for Ibott's products as the depth of data for autonomous technology is almost incomparable in terms of richness.
"To date there are tens of billions of miles of data that have been collected. The beautiful thing is that it is very rich data, it's not just about the quantity of miles completed but also the environment that can be completed."
For example, this environmental data could be segmented into urban or non-urban, time of day, traffic volume and geographical territory.
"This accurately reflects the risk on a mile per mile basis – we are in a really privileged position to use that data. The critical bit for us is obviously it only benefits an insurer that is able to use that data. If you are able to use the depth of data and combine that with the loss data you end up with a full complete and constantly evolving picture as the data is always coming in," Marsden added.
She noted that the AVs were constantly learning on a contrast and cumulative basis and sharing data with corresponding vehicles. This meant that AVs could theoretically be trained more quickly than human drivers.
"You end up with a learning curve that is much steep than a human driver. The availability of data is exciting, deep and we are constantly working with or insureds to understand the data to build a rating model as it is manifesting on the road," she said.
Data driven
Ibott is data centric and set up to use the data generated by AVs accordingly – Marsden said: "That's our differentiator, we have and always have been data driven."
Marsden added that this data included crash, performance and behavioural data on AVs.
"These vehicles can see even better at night-time because these vehicles have reduced glare. This is the kind of thing we learn and then feed into our models as it means we are not penalising for driving at night," she said.
Apollo's Ibott business specialises in insurance solutions for the digital economy and emerging mobility. It offers usage-based insurance solutions based on data driven underwriting. The name Ibott stands for insuring businesses of tomorrow, today.