Parliamentary group will outline demutualisation issues in report publication this week
Life and pensions business LV= will have some explaining to do this week, as MPs flag their concerns around the business's plan to sell the 178-year-old mutual insurer to American private equity firm Bain Capital in a £530m takeover deal.
The All-Party Parliamentary Group for Mutuals launched an inquiry in February to investigate concerns surrounding the proposed sale – this closed on 5 March and MPs plan to publish a subsequent report on Thursday (8 April).
The Times reported that the MPs' missive is particularly worried about the lack of information that LV= has shared with its 1.25 million members regarding the Bain Capital deal – the report will state that it is very difficult for an individual member of LV= to be able to assess whether or not the sale is in their interests.
The parliamentary group's inquiry received evidence from individuals such as Mark Hartigan, chief executive of LV=, as well as officials from the FCA and the Prudential Regulation Authority (PRA). An executive from Bain Capital also provided feedback.
Member support
The Times understands that the report will warn that LV= is not planning to release to its members the business plan that was handed to Bain Capital and the City regulators due to it being commercially sensitive.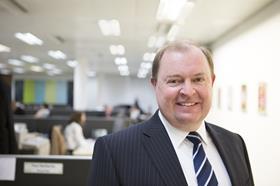 Furthermore, the insurer will not disclose how much capital it requires, despite the fact that the deal with Bain Capital was designed to inject capital into the business.
The takeover, which was confirmed in December, will end LV='s status as a mutual owned by its customers – at least 75% of members will need to vote in support of the deal for it to complete.
Following this, policyholders will receive a small cash payment to compensate them for the loss of their membership - the size of the payout is yet to be disclosed.
It will also result in an increase of up to 40% to the cash pot available for bonus payments to with-profits members when their policies mature. Its 340,000 with-profits policyholders are beneficial owners of the group.
Some policyholders informed The Times that they are unhappy about LV='s demutualisation and the amount of information about the takeover they have received from the mutual so far.
A spokesperson at LV= said: "We look forward to receiving the [MPs'] report in due course and building on our recent member webinar, when we provide all of our members with a comprehensive information pack in advance of the vote on the transaction.
"This will include reports from an independent expert and the with-profits actuary to help members make an informed decision."
LV= is one of Britain's biggest remaining mutuals. It started in 1843 as a burial society in Liverpool, which helped families in poverty with their funeral costs. Now, the Bournemouth-based business is a life assurance and pensions group that employs about 1,500 staff.