Next month marks the return to offices for most staff in the insurance industry, but as the UK unwinds from lockdown, what risks should brokers be aware of in a post-pandemic world and will office life ever look the same again? Insurance Times investigates
As September approaches, brokers have new risks to contend with as staff transition back to offices gradually.
However, the ongoing Covid-19 pandemic lockdown also means many staff in the insurance industry continue to work from home.
Aviva announced last week that it will be re-opening come September, with only 10% of staff in its offices.
On the other hand, law firm Slater and Gordon announced back in May that it would be shutting its London office, meaning that all 200 of its staff will be working from home permanently when its lease ends in September. It hopes to find a smaller office space however.
Prior to lockdown, around 5% of the UK population worked from home, according to the Office of National Statistics (ONS).
This new combination of home working and office-based work arising from the lockdown environment comes with a new set of risks and challenges for the insurance industry.
With cleaning being a primary concern for reopening businesses and appropriate hygiene, safety measures for social distancing and personal protective equipment (PPE), like masks, all having to be in place before staff return, will office life ever look the same again?
And with many offices vacant or partially occupied, should insurers and brokers be re-evaluating their risk profiles? And what lessons can be learned here?
Cutting costs, increasing risks
Premfina's chief executive Bundeep Singh Rangar told Insurance Times: "Whether or not we need the kind of office space we had in that past, a lot of companies will be revisiting their real estate processing and overheads, [asking] 'can we not just be more digital and work from home?'. On a cost implication, that is a positive. From an HR and logistics perspective I think it raises a lot of questions."
Renters' insurance for offices could also take a hit, if firms do away with offices completely.
Despite the insurance industry being plunged into a virtual world, Rangar added there is an increased risk to networks and company data with staff working from home.
Since lockdown, cyber attacks on remote home working networks have increased.
Blurred lines
Working from home has also caused the line between what is private and public to become blurred as office work and home life merge.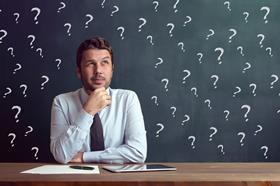 Rangar suggested that a new type of insurance might need to be created to accommodate workforces that work partly from the office as well as their home.
"At corporate level, cyber insurance and business interruption are the top two policies. At employer level, if someone has an accident in the office, then you are covered as it happened in office premises. But what if someone trips down the stairs at home during work hours?" he said.
This, he said, is where it gets murky. For example, if an employee said they have officially signed off for the day, yet they continue to work and later end up having an accident. Technically this would be classified as the employee's private time, he explained.
Rangar said the only way to track this is via technology, and even then it's not foolproof as the employee has to comply.
Trust
But there is also the issue of trust – how can managers monitor staff doing work efficiently when everyone works from home?
Rangar admitted that there is no way to tell this because tasks in a home environment may just take longer, especially for staff with children or caring responsibilities, which could give rise to mental health issues.
Speaking about his own shift in routine, Rangar added: "My life has actually become busier since cutting out the inefficiencies of being in a physical workspace in a busy city. My assistant books my meetings back to back – there are no coffee breaks and I have to remind her that I occasionally need to eat."
With redundancies and staff being furloughed over the lockdown period, this could become a more common problem as remaining staff are required to pick up additional work.
Insurance industry, we want to know what you have missed most about not working in the office?#remoteworking #pandemic #covid19 #newnormal

— Insurance Times (@InsuranceTimes_) August 21, 2020
Brokers' key role
Meanwhile, Rebecca Carrera, legal director at law firm Pinsent Masons, said brokers have a key role in navigating communications with insurers.
She said: "Companies will have a range of insurance products including employers' liability insurance, property and business interruption insurance, directors' and officers' (D&O) cover and cancellation insurance. Wider third-party liability covers may also be applicable.
"Businesses must ensure that they are still complying with existing policy terms and conditions and that insurers are notified of changes in risks or significant changes to working practices where necessary.
"Employers should check the terms of their employers' liability policies carefully as failure to insure in accordance with the Act [1969 Employer's Liability (Compulsory) Insurance Act] is a criminal offence."
For risks arising from decisions taken around workforce planning and return to work policies, Carrera advised employers to check that those making these decisions are covered by D&O insurance.
What is the Employer's Liability Insurance Act (1969)?
It states that every employer carrying out business in Great Britain must insure against liability for "bodily injury or disease" sustained by its employees where that arises in the course of that individual's employment.
Disease is not defined in the Act, but is likely to include the risk of an employee contracting Covid-19.
Safety first
Louise Birritteri, insurtech Pikl's chief executive, told Insurance Times: "Like most businesses, the key challenges now are ensuring that 'opening up' can take place safely."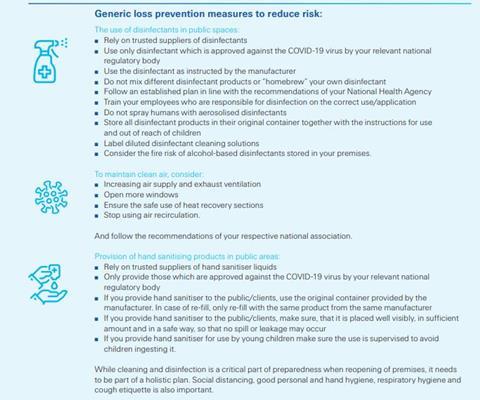 Back in May, the UK government issued guidance on returning to work. At the time Rod Hunt, partner at global law firm Clyde and Co, warned that businesses should ensure they are ready to react promptly by putting in place arrangements.
This means complying with the guidance from Public Health England (PHE) and the Health Service Executive (HSE).
According to Swiss Re Corporate Solutions, cleaning falls into three divisions: disinfecting public spaces, clean air and sanitising hands. It warned in its report 'Cleaning and disinfection in Covid-19' that "the risks of proper cleaning and disinfection procedures not being followed are multifaceted.
"The implications can be financial, legal/compliance, business interruption and reputational/brand. Any organisation that cannot show that it is complying with government cleaning/disinfection guidance could be forced to shut down and face hefty fines.
"Should that organisation find their premises to be the centre of a local outbreak, the risk to the brand reputation is immeasurable."
Leading the charge with this is MGA Magenta Insurance, which is offering a cleaning inspection and Covid-19 decontamination service to unoccupied properties and offices.
Short-term changes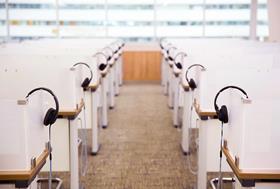 Rangar expects to see some short-term changes in offices such as Plexiglas (an acrylic glass-like substitute) to ensure staff social distance at lunch time in the canteen or kitchen.
He added that businesses might also be expected to look at business continuity measures and IT systems – this includes virtual private network (VPN) access and appropriate firewalls. VPNs mask users' internet protocol (IP) addresses so online actions are virtually untraceable.
This is especially important should the UK head into a second lockdown later this year.
"Where this becomes tricky is when you have a call centre with people all sitting together and monitored by a call centre manager, that suddenly works from home and they are not prepared for it, they do not have the kit or infrastructure," Rangar said.
This call centre dilemma is also something that 360Globalnet chief executive Paul Stanley alluded to back in May, however some firms like Saga and Slater and Gordon have transitioned successfully.
"Clearly there's going to be an evaluation of what staff members need to be in the office and who needs to work from home. Those that can work from home, [it] might be those that are not required to interact much with others – IT is the obvious one," Rangar added.