'IPT has increased more rapidly than the tax rate applied to alcohol and gambling,' says association
The ABI has called on the government to reduce the rate of insurance premium tax (IPT) in next week's Autumn Statement.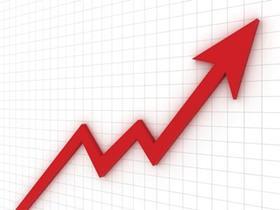 Chancellor Jeremy Hunt will make the speech to parliament on 22 November and update MPs on the country's finances and the government's spending plans.
Ahead of the speech, the ABI stressed yesterday (16 November 2023) that IPT had been "increased rapidly" and needed to be reduced from the current 12% figure.
IPT applies to most general insurance policies including motor, home, pet and private medical insurance.
The ABI highlighted that the current 12% rate was more than double than what it was in October 2015 and that, in turn, the tax made £7.45bn for the government last year.
"Since its introduction, IPT has increased more rapidly than the tax rate applied to alcohol and gambling and has had comparable rises to tobacco duty," the ABI said.
"It is likely to hit the poorest the hardest who spend proportionately more on insurance, such as home and motor."
Figures
Figures published by the ABI earlier this month (8 November 2023) showed that that the average motor premium paid for cover between July and September this year rose to £561, up 9% from the previous record of £511 in Q2 2023.
The rise in premiums came as insurers continued to experience inflationary pressures as well as delays in their repair and supply chains, with the cost of parts and materials going up as a result.
And following the rise in premiums, the ABI highlighted that for motor and home insurance alone, IPT now typically equated to £98 a year.
And for a couple with other insurances such as health cover, this figure could jump to £500 a year.
"Insurers are doing all they can to offer competitively priced insurance, despite facing some substantial increases in costs outside of their control," Mervyn Skeet, the ABI's director of general insurance policy, said.
"Now has never been a better time for the government to show its support to the millions of homeowners and businesses who do the right thing by protecting their families and livelihoods against sudden financial shocks."

James is the deputy news editor at Insurance Times and joined the publication after several years working as a reporter.

His career began in 2019, when he joined a local north London newspaper after graduating from the University of Sheffield with a first-class honours degree in journalism.

Now working within the insurance sector, James has a particular focus on motor, M&A activity and financial reporting.
View full Profile