The two-week waiting period was a measure to combat fraudulent claims, but the insurtech believe it is unnecessary
Bought by Many has announced that it will get rid of the industry standard two-week waiting period for pet insurance policyholders switching providers.
Pet owners will just need to prove that they were covered up until their policy with Bought by Many started if they do make a claim within 14 days of the new policy starting.
The initiative is part of the insurtech's mission 'to make insurance fairer for everyone'. It believes that there is no need for a break between switching.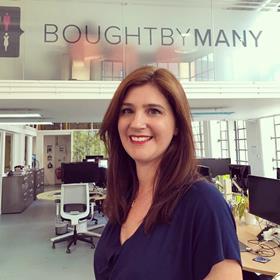 Steven Mendel, chief executive and co-founder of Bought by Many said: "We're determined to make pet insurance better for our customers and dropping this waiting period is another step in the right direction. The practice traps pet owners on their policy by creating barriers to switching, it makes no sense to customers.
"We feel customers with back-to-back cover should be allowed to claim immediately if needed, insurance is there to help people who are making a claim in good faith. It would be great to see other insurers follow suit and remove unnecessary obstacles for customers."
Industry Standard
Previously, pet owners were not able to claim back vet treatment for illness within the first two weeks, or accidents in the first 48 hours of starting a new policy.
The industry standard was originally introduced to policies bought by customers who had no previous cover to combat fraudulent claims.
The two-week waiting period prior to switching prevented customers from changing providers as it would mean that their pets would not be covered for that time. But it also penalised people who needed to make a claim immediately as it would be classed as a pre-existing medical condition meaning that the policyholder would never be able to claim for that in the future.
Subscibers read more
Halkett and Bought by Many reveal international growth ambitions