Regulators, however, need to be flexible and less demanding for data, says broker body top boss
London's brokers and insurers need to be innovative and embrace new technologies, rather than just adapting, while driving to achieve net zero, according to LIIBA chief executive Christopher Croft.
The broker body's top boss, however, argued that the need for innovation means that regulators will need to be less demanding in their requirements for data because in some cases that data will not exist.
New environmentally-friendly technologies such as electric transport are growing, but a lack of historical data means regulators will need to cut some slack as insurance firms underwrite, price and pay out on claims for these innovations.
Speaking online to the Association of Lloyd's Brokers, a US-based group of Lloyd's coverholders, Croft said: "These days, insurance is the study of sizeable amounts of historic performance data. We simply won't have that here, but we need to find a way not to let that get in the path of progress.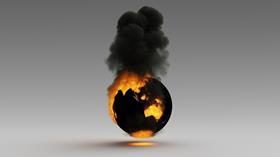 "The need for vast amounts of data to support underwriting decisions is driven by the attitudes of our regulators. So, if we are to be the bedrock of net zero that those same regulators are telling us we have to be, then they must play their part."
Untested new inventions
Regulators therefore need to discover the flexibility and adaptability necessary to allow them to adjust their approach to ensure markets can evolve around new in-demand products, according to Croft.
He also highlighted how the Treasury is already engaged in a review of the regulatory framework in the UK and LIIBA has flagged data as a key issue as part of its input to consultation.
He continued: "Already I have sat in on discussions about electronic ferries and electronic airliners. If these as yet relatively untested new inventions are to come into commercial use in time for 2050, we will need to find innovative ways of insuring the risks inherent in that.
"Insurance brokers will be at the heart of developing ways for their clients to assess their carbon impact, and we will need to do the same ourselves in our firms."
Click here to take part - all brokers that take part will receive an executive summary of the full report and be entered into a prize draw to win £250 John Lewis vouchers