Despite introducing exclusions, the insurer has left a cover loophole, enabling it to continue insuring oil and gas expansions, says NGO
Axa's new oil and gas exclusions only cover 43.5% of currently planned global oil and gas expansion projects, allowing the business to continue insuring the remaining 56.5%, according to calculations by Paris-based non-government organisation Reclaim Finance.
As the United Nations Climate Change Conference (COP26) continues, Axa announced last week that it had extended its oil and gas exclusions to help fight climate change and support the transition towards a net zero economy. This includes new restrictions on extreme oil and gas sources, such as fracking, Arctic drilling and tar sands.
However, analysis by Reclaim Finance found that the insurer is only restricting cover for new upstream oil greenfield exploration projects, which the NGO believes maintains a "loophole" for companies with 1.5 degree Celsius strategies certified by the Science-Based Targets Initiative (SBTi) – this is because SBTi is expected to finalise its oil and gas framework at the end of this year.
The SBTi defines and promotes best practice in science-based target setting, to help provide companies with a clearly defined path to reduce emissions in line with the Paris Agreement goals.
Undermining climate leadership
Although noting that Axa has made an important first step towards combating climate change, Reclaim Finance argued there is still a big, missed opportunity.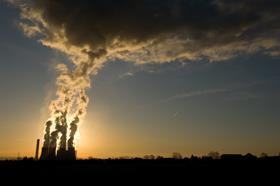 Lucie Pinson, executive director of Reclaim Finance, said: "Despite some progress, Axa's new oil and gas policy ultimately undermines its claims to climate leadership.
"New commitments on non-conventional sectors are welcome, but by continuing to offer insurance for 56.5% of planned oil and gas expansion, Axa has derailed both its own commitment to achieve net zero emissions by 2050 and its responsibility as chair of the Net-Zero Insurance Alliance (NZIA) to lead from the front on climate.
"Axa needs to immediately stop underwriting oil and gas expansion projects and to already consider all companies developing such projects as not being aligned with a 1.5 [degrees Celsius] pathway."
'Self-proclaimed climate leaders'
Paris-based autonomous intergovernmental organisation the International Energy Agency has confirmed that the planet cannot afford any new oil and gas projects, whether in the conventional or non-conventional sector, if the Paris Agreement to limit global warming to 1.5 degrees Celsius is to be met, reported Reclaim Finance.
Peter Bosshard, coordinator of the Insure Our Future campaign, added: "In principle, it's positive that the insurance industry is now finally starting to shift away from oil and gas. But self-proclaimed climate leaders need to follow the science and rule out all support for the expansion of fossil fuel projects right away.
"Axa needs to immediately address the massive gaps in its policy and Allianz and Zurich need to follow up with exit policies aligning their own oil and gas business with a credible 1.5 [degrees Celsius] pathway."
Insurance Times has approached Axa for further comment.