The insurer's quarter three financial update reveals commercial lines revenue growth of 7% in the nine months to 30 September 2021
Insurer Axa's total revenue in its property and casualty (P&C) book has grown by 5% in the first nine months of 2021 to reach €38.5bn (£33bn), as reported in the insurer's Q3 financial update, published yesterday (4 November 2021).
In the UK and Ireland specifically, P&C revenue contribution from personal lines fell 1% between Q3 2020 and Q3 2021 to €1,465m, while commercial lines revenue in this geography improved by 1%, reaching €1,243m. Total revenue contribution in the UK and Ireland stayed static compared to the same quarter last year at €2,708m.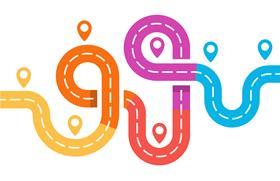 Across the group, Axa's gross revenue for P&C moved from €73.4bn in the first nine months of 2020 to €76bn for the same period this year.
In particular, overall commercial lines revenue improved by 7% to hit €25.5bn – the insurer attributed this to "positive price effects" as well as the work being done by its subsidiary Axa XL.
The insurer additionally noted that price increases at renewal "remained strong" at Axa XL in the nine months to 30 September 2021, with an increase of 15% for insurance prices and a 9% uptick for reinsurance.
An 'excellent performance'
Meanwhile, personal lines revenues were "stable" over the first nine months of the year, amounting to €13bn at the end of this reporting period. This was mainly influenced by 4% higher revenues in non-motor business across the group, compared to a 2% revenue fall in motor.
Speaking on the results, Alban de Mailly Nesle, chief financial officer at Axa, said: "Axa continued to deliver an excellent performance in the first nine months of 2021.
"Revenues increased overall by 7%, with all business lines and geographies contributing to this strong growth.
"Growth dynamics remained strong in P&C commercial lines, up 7%, benefiting from a favourable pricing environment, notably at Axa XL."