The new hire will also join the commercial executive committee, succeeding Tim Yorke
Axa UK has hired Ursula Wyman as its new chief operating officer for the insurer's commercial business.
Having joined Axa on 15 November 2021, Wyman is now responsible for driving operational progress across the insurer's commercial business - for example, advancing its digital strategy and continuing to navigate operational requirements associated with Covid-19.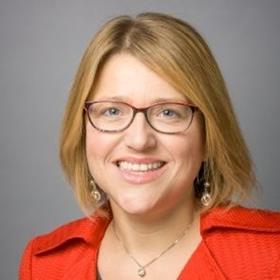 Wyman will report to Jon Walker, chief executive of Axa Commercial. She has also joined the commercial executive committee, succeeding Tim Yorke - who will be leaving the business at the end of the month (November 2021).
Walker said: "I am very pleased to welcome Ursula to the team. I am sure her breadth of knowledge will support the business to advance operational delivery and prepare for the future as we progress our digitisation and innovation agenda."
Great opportunities
Wyman joins Axa from outside the insurance industry - she has more than 20 years of experience across telecoms, travel and financial services.
Most recently, she led the global group delivery function at investor services group IQ-EQ, leading the shared services function and driving operational transformation.
Prior to this, Wyman held various senior roles within Expedia Group, including vice-president of lodging marketplace growth and transformation, as well as director of operations strategy and programmes for Europe, Middle East and Africa.
Across the five senior roles Wyman held at Expedia Group, she had the opportunity to direct the global operations team, develop new support products and take charge of strategic growth and transformation programmes.
Wyman said: "I am very excited to have joined Axa – I can see great opportunities to advance the commercial operations here and drive initiatives to shape the future of the business.
"It is a very exciting time to enter the insurance industry and I am really looking forward to learning more about the sector."