The candidate will play a key role in driving strategic growth at the firm
Broker Hubb has appointed industry veteran Stuart Middleton as its chief insurance officer - he is set to join the broker's senior leadership team from January 2022.
Middleton will join Hubb from Great American Insurance Group. He has extensive experience in international underwriting, product leadership and distribution strategy.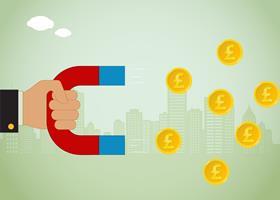 Speaking on his appointment, Middleton said: "I am delighted to have the opportunity to join Hubb at this exciting time in [its] development.
"Having worked for a number of prestigious insurers across Europe over the last 30 years, I know exactly what Hubb's insurer partners' expectations are and I am convinced that we will exceed these expectations in the years to come.
"The quality, dynamism and range of expertise of the Hubb team are exceptional and were crucial factors in my decision to come on board."
United vision
Having joined Hubb originally as a non-executive director (NED) in December 2020, Middleton opted to work within the business full-time after working closely with co-founders Mark Costello, Ed Halsey and John Costello - he saw the firm's potential to transform the industry through its customer-centric approach and advanced tech capability.
Mark Costello, Hubb's chief executive, added: "Middleton is an experienced and impressive individual who is united in our vision to disrupt and transform the broker industry with a transparent, usage-based model.
"Having worked with him for several months in the capacity of NED, Halsey, Costello and I are now really excited for him to be part of the business full-time and believe he will play a key role in driving strategic and accelerated growth in the months and years to come – watch this space."
Hubb was established in 2019. It is a usage-based insurance broker aims to provide a transparent approach to commercial insurance, underpinned by a technology ecosystem that offers clients a 360-view of its insurance policies 24/7.
The broker is a member of Fintech Scotland and operates from offices in both Glasgow and London.
It is currently engaged with regulators in other markets across Europe.