Government announced a toughening of building standards and tougher penalties for those that fail to meet them
Insurers have welcomed the announcement that the government is to enhance building safety standards.
The government used yesterday's Queen's Speech to announce a toughening of building standards and tougher penalties for those that fail to meet them.
It will see the creation of a new independent Building Safety Regulator.
It would be tasked with ensuring that designers, contractors and building owners comply with the new safety standards. Those who fail to do so could face criminal charges.
Underwriters hope that the move will bring greater certainty to the standards that need to be met by construction firms across the UK and offer greater protection to homeowners and businesses.
Significant and needed safety improvements
Douglas Barnett, director of Mid-Market and Customer Risk Management at AXA Insurance said he hoped that the move to strengthen regulations would be one of the government's priorities.
"AXA welcomes the Government's focus on building safety standards in the Queen's Speech today as it could bring significant and needed safety improvements," he added.
"For too long there has been inconsistency in this area and we hope that this legislation will be made a priority, so people can feel safe in their homes. As the Government works on the details of this new law, we hope Ministers will consider the proposals we've submitted in the recent consultation on building safety regulations.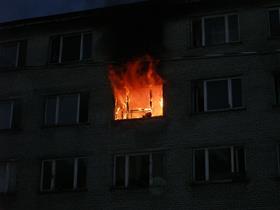 "Fire risk assessors should hold appropriate third-party certification. Future safety regulations should apply to residential buildings of 18 metres or more (and not just from 30 metres), as well as any building housing vulnerable people. Communication with residents should be free of jargon. And implementation of safety measures should be enforced across the entire life span of buildings".
The Association of British Insurers welcomed the news adding that the industry has been seeking such action for some time.
Laura Hughes, Manager, General Insurance, Association of British Insurers, said: "We have long called for an overhaul to the outdated building regulations to ensure residents and businesses are better protected against the fire risk. Government action to ensure our building regulations and their enforcement reflect the real world are much needed and eagerly awaited."
Subscribers read more
The problems modern methods of construction pose for insurance