Sian Fisher wants the entire industry to increase its efforts to narrow the gender pay gap
The CII has reduced its gender pay gap after the roll-out of a targeted action plan to champion diversity and inclusion ongoing since 2016.
Whist it believes that the gap has reduced, the professional body said "more must be done" until there is no gap between genders.
In light of this, it has published its data and action plan in a briefing paper entitled 'Mind the Gap' which it hopes will encourage others to take action by giving recommendations such as flexible working and fairer work allocation.
It addresses the key factors and causes behind the disparity whilst profiling six women working at the firm and outlines what the CII has done to reduce the pay gap.
It's chief executive Sian Fisher said in the report's introduction: "We must use this as an opportunity to focus on action to narrow that gap, not dwell on the data alone, or worse, shy from the results."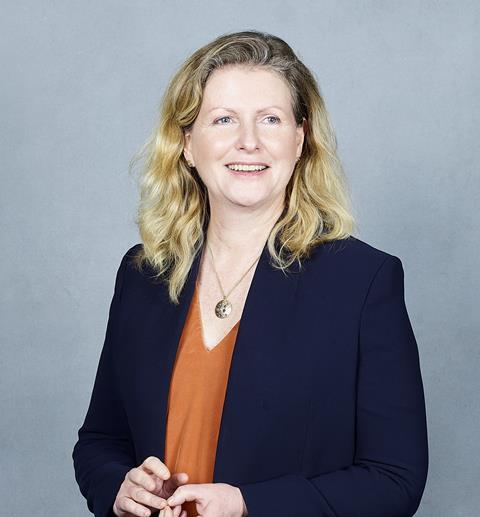 However, she explained that in the insurance sector although men earn "significantly more than women," the majority of cases are not due to firms paying men more for equal work but rather that men are more likely to secure more senior roles.
Fisher warned: "It is likely that the overall pay gap for our sector will be wide, and this will of course be perceived negatively by customers, employees and the wider public, particularly in comparison with some other sectors."
But she said that this issue isn't new and that the data that firms have shared on the pay gap from April 2018 "is only the start."
Fisher added: "I am encouraging all businesses in the insurance sector to publish their data openly, even if like the CII their headcount is lower than the threshold required by the rules.
"Even if the gap itself is bad news, the public and our employees will expect to see a positive, transparent and joined-up approach to addressing it."
The CII's mean gender pay gap is now 16.64%, down from 28.00% last year and remains below the sector average of 29.00%.
Its median gender pay gap has also dropped from 18.00% to 5.65% currently.
Regarding these figures, its people engagement director, Tali Shlomo, said that 2018 marked a "turning point for UK employers" bringing the gender pay gap into the public light.
She said: "Our own analysis of the published data revealed that the insurance and personal finance sector has a long way to go to close this gap but as the professional body for insurance and personal finance, we are committed to leading by example on this."
But she added that she sees this a "first step in an ongoing process."
She said: "We recognise we are on a journey and that we might go back before we can go forwards, but we are working towards a 0% gap."
Lastly Shlomo echoed Fisher's sentiment urging "all those working in the insurance and personal finance profession to publish their data openly."
The CII launched an in-depth organisational review looking into recruitment and support of its staff whilst introducing various measures such as agile working and parental coaching.
It also found that 36% of female millennials employed in the insurance sector said that both work-life balance and flexible working were offered by their employers but is not easily accessible to them.
And as an employer the CII continues to ensure that all managers attend compulsory unconscious bias training and inclusive leadership training.
But this isn't the first time that the CII has challenged the industry to reduce its gender pay gap, in July it reached out to employers after it found that the discrepancy between men and women was 24%.
The CII is a professional body serving the insurance and finance profession, earlier this month its chief executive spoke at Insurance 2025.
And last week the CII launched the Society of Insurance Broking.
Subscribers read more
Just not enough women in insurance