Materials cost index reveals rising costs and added pressures
Commercial property premiums could rise next year as latest data reveals the soaring costs of materials.
The BCIS Materials Cost Index reveals the overall cost of materials in the index rose by 20.3% in the 12 months to November 2021 (see below).
Construction material costs in the UK have reached a 40-year high based on the annual growth of the index.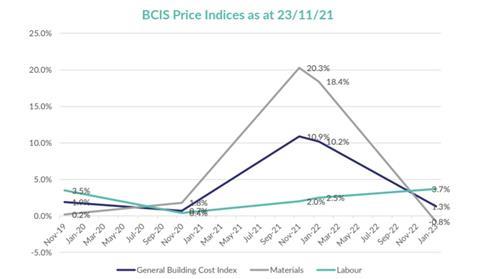 Woodgate & Clark senior surveyor Nick Turner, author of a report update 'Commercial Property Costs Update: December 2021', said: "Ultimately, the cost of claims are going to go up for commercial and domestic, because the factors affect both sides.
"While we mostly do commercial claims, new house buildings, for example, will go up. This labour pool deals with all constructions, so it is a wider pressure.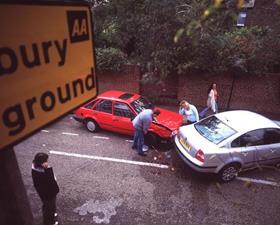 "Shortages of lorry drivers makes material more expensive because you can't shift them from the port. There are these other pressures."
Turner says the home market has other factors affecting premiums, meaning it is difficult to say whether it will feed through into premiums.
"Possibly, in domestic it might still apply. But in commercial market, which is less contentious, premiums could well go up," he says.
Keeping an eye on costs
Turner says Woodgate & Clark does not want to fall into the trap of telling insurers everything is fine, but then have to tell them costs are more than they thought.
In the update report, it says Woodgate & Clark's contractor network, Quadrassist, is reviewing rates at least monthly, to make sure they remain competitive but accurate.
As a part of a package of several measures, the firm is also reviewing its reserving philosophies to manage the volatility between loss and final settlement costs.
The report also stresses the importance of brokers and insurers in helping their customers in these times of uncertainty.
"There is certainly a key role for Insurers and brokers in assisting customers, to ensure that sums insured are maintained at adequate levels in this period of high building inflation," it says.
The report explains the reasons behind the rises. Wood and steel are up, with British Steel adding a £30 surcharge per tonne to offset rising energy costs. HGV lorry driver shortages and increased energy costs mean brick, blocks and ceramics are rising.
Added to all this, there is a shortage of skilled labour, triggering wage rises, with some builders reporting an increase of up to 25% to attract the trades they need.