Experts at the launch of BLM's latest counter-fraud whitepaper discussed the link between underwriting and sales frustration, to the likelihood of claims fraud, with some stating that consumers feel like "victims"
Experts feel that the problems with insurance on an underwriting level is leading to increased opportunistic fraud at the point of a claim.
At the launch of law firm, BLM's future of fraud whitepaper, called 'The Counter Fraud Revolution,' experts expressed their concern over the way consumers felt they had been mistreated, and how makes them rife with potential to commit fraud.
One attendee said: "Consumers feel like victims. Insurance is a distress purchase, they sometimes don't know exactly what they're buying, they don't read the terms and conditions, some don't even know what an excess is.
"Then they feel cheated because they don't feel their claim has been paid in full. So what happens? The next time, they may try to fluff it up."
Dual pricing
Dual pricing has long been in the forefront of insurers' minds for the past 12 months, after a super-complaint was submitted, which led to an investigation into pricing practices.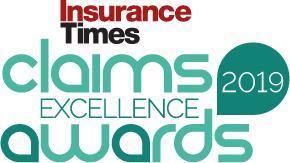 "A survey by the Chartered Insurance Institute (CII) found that people were relatively happy with claims," another attendee said. "It was the sales side that had a bad score. People are really unhappy with the sales side of things. And that is because dual pricing."
And there appears to be a link between the growing unrest of consumers surrounding dual pricing and their willingness to inflate claims.
Recent YouGov research found that 41% of UK adults have been approached about an insurance compensation claim in the last three years.
However, after delving deeper, YouGov found that just over half of the people surveyed would not be comfortable submitting an embellished claim, but a worrying 28% would be fine with it.
"Route to market is key"
Head of fraud at BLM, Sarah Hill said the key to fighting fraud moving forward is cutting the route to market at the source.
"I think consumers are very much caught up in this process and it is all about how these claims are captured on their route to market. How people are being induced to make those claims".
Data theft and other types of fraud criminality has already reared its ugly head upon the industry, Hill said.
"We have already had cases presenting elements of data theft, we have seen an upturn of cavity wall insulation (CWI) claims and these often come paired with an emotional distress claim. These are often the ones we see brought about by professional enablers."
Head of fraud operations, Jason Potter said data theft was an "enabler to committing fraud," so we should look out for this and hope that this gives the industry a head start.
Chase alternative routes for private prosecution
BLM's Hill and Potter reiterated their desire for insurers and others to pursue private prosecution, and seek the help of regional police forces, to bring justice to the individual fraudsters as well as the professional enablers that may be coaxing them into submitting these false or embellished claims.
"Private prosecutions, no matter what the result, sends a strong message that this type of behaviour will not be tolerated," Potter said.
Hill concluded: "By shining a light on this dark corner of the industry, we hope to spark reinvigorated collaboration across the public and private sector to fight what is a fast-growing, evolving serious threat."
Subscribers read more