The regulator said that brokers are struggling to identify themselves as manufacturers or distributors, meaning they are uncertain whether updated product governance rules apply to them
The FCA has revealed in a 'Dear CEO' letter that it still has concerns around the insurance industry's understanding of its enhanced product governance rules, which came into effect from 1 October 2021 as part of the regulator's general insurance pricing reform project.
The letter, published on 18 October and penned by the regulator's retail insurance department manager Nicola Denton, follows the FCA's readiness survey, which was conducted in August 2021 to establish how prepared regulated firms were ahead of the upcoming pricing changes and product governance updates.
The enhanced product governance rules apply to manufacturers and distributors of all general insurance or pure protection products, except contracts of large risks or reinsurance contracts.
Denton wrote: "We contacted a sample of general insurance intermediaries that told us they were neither a manufacturer nor distributor and asked them to explain their answer.
"The vast majority of firms contacted confirmed that, on reflection, they were in fact either a manufacturer or distributor and, therefore, subject to the enhanced product governance rules."
'Simply not on'
The letter goes on to flag the FCA's primary concern.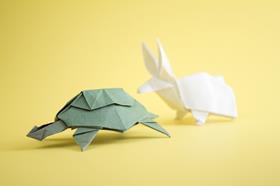 "The findings of the survey, and our follow up engagement with a sample of firms, suggest that some firms have failed to understand the impact of the enhanced product governance rules on their business," the letter read.
"This in turn raises concerns about the outcomes customers may experience should firms fail to comply with the rules when they came into effect."
Branko Bjelobaba, managing director at Branko, said this revelation "disturbs" him and the arising situation is "simply not on".
He said: "Brokers are key to ensuring that these far-reaching rules are properly implemented as the value assessment that manufacturers - generally the insurer - will undertake have to include a thorough analysis of distribution and remuneration arrangements and how these add value to the end client. This is key to ensuring that."
Denton's note defines 'manufacture' as creating, developing, designing or underwriting a contract of insurance, while 'distribute' is clarified to mean advising on or proposing a contract of insurance to a customer.
The letter continued: "We expect in almost all cases, firms with permission to carry out insurance distribution activities [that] are not manufacturers, are distributors.
"This applies to all personal and commercial general insurance products, excluding contracts of large risks and reinsurance contracts, not just to home and motor insurance products."
An industry warning
The FCA further uses this week's letter to identify next steps for firms – it said that firms need to establish whether they manufacture or distribute insurance, assess the impact of product governance rules on their operations, ensure compliance with updated rules effective from October 2021 and notify the regulator if any breaches have occurred.
Bjelobaba continued: "Everyone has been warned. Don't forget, we've already had a similar rule for three years now – 'a firm must act honestly, fairly and professionally in accordance with the best interests of its customer' - so the market has had plenty opportunity to sort it [out]."
The FCA additionally used the 'Dear CEO' note to update regulated firms on its senior manager attestation requirement, following the publication of a policy statement in August 2021.
"We expect to issue the first attestation form via Qualtrics to all general insurance firms and credit premium finance providers in early January 2022," Denton added.
"If a firm sets the price for either home or motor insurance, any add-ons sold alongside including premium finance, charges fees or offers discounts in relation to these products, then it is required to attest whether it has complied with the pricing rules under ICOBS 6B."