Without cross-market guidance, the new rules had the potential to 'snowball into an unmanageable administrative burden' for insurance market participants, says LMA head of regulatory affairs
Insurance trade bodies have banded together to produce a template assessment form and associated guidance that market participants can use to help them meet the FCA's new product governance rules, which were effective from 1 October this year.
The rules, which form part of the FCA's general insurance pricing practices reform, require product manufacturers and distributors, such as brokers, to consider the value that their products and services represent to the end customer.
As part of this obligation, carriers must detail the features and target market of their products, while intermediaries need to report remuneration levels – plus fees and commission – throughout the distribution chain.
The trade associations involved in creating the template and guidance include Biba, the London and International Insurance Brokers' Association (LIIBA), the Lloyd's Market Association (LMA), the International Underwriting Association (IUA), the Managing General Agents' Association (MGAA) and the ABI.
These bodies were supported by representatives from insurer and broker organisations, such as Ark, Beazley, Brit, Aon, Marsh and Willis Towers Watson.
The standardised template, which includes notes and examples, aims to make the data collection process easier for insurers, MGAs and brokers.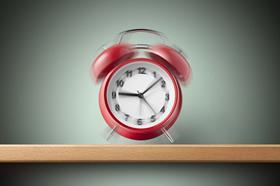 Steve Morrell, head of regulatory affairs at the LMA, said: "The new rules, although seemingly relatively simple, had the potential to snowball into an unmanageable administrative burden for both carriers and intermediaries.
"It made sense, therefore, to adopt a coordinated approach and the LMA has worked closely with the ABI, Biba, IUA, LIIBA and MGAA to agree a standard template, which should minimise the burden on our members."
Each trade association will provide a copy of the template available for download via their respective websites.
Minimising the admin burden
Speaking on the cross-body template, Biba's head of compliance David Sparkes said: "The template goes a long way towards helping firms meet the FCA's expectations in relation to considering product value.
"This has been a great example of the industry trade bodies coming together to support our respective members in a mutually beneficial way.
"I would personally like to thank my fellow trade associations, as well as the insurers and brokers involved, for the open and collaborative approach that everyone took."
Joanne Hart, head of conduct risk and complaints at Brit, added: "The new rules had the potential to create significant work. However, we welcome the benefits they should bring.
"Intermediaries should be able to ensure a proper understanding of the value of the products they distribute and, in turn, carriers should gain a better understanding of the value of the distribution chain.
"Most importantly, it should go a long way to ensuring that end customers are receiving valuable products at fair prices."