The trade body's annual event is scheduled to return in May next year
Trade association Biba has today (16 December 2021) announced the theme of its 2022 conference – 'Our Insurance Community'.
The chosen theme has been selected to reflect insurance professionals' desire to meet in-person again following previous social distancing restrictions introduced due to the Covid-19 pandemic, as well as to emphasise the largely personal nature of insurance broking.
Biba's annual conference – now in its 44th year – is scheduled to next take place on 11 and 12 May 2022 at the Manchester Central Convention Complex.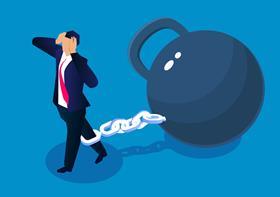 Steve White, Biba's chief executive, said: "We have all faced immense challenges over the last 21 months. The pandemic was unprecedented and resulted in a sea change in the way we work and live. We faced the challenges together as a community.
"Collaboration enabled us to continue to meet the needs of people and businesses and technology enabled us to continue to mentor and develop our teams.
"However, the desire to discuss a deal face-to-face has never been stronger and I'm looking forward to seeing people 'in the flesh'."
The conference is designed to enable networking and thought leadership through plenary, fringe and seminar sessions, as well as provide access to insurers, service providers, brokers and software houses through an exhibition.
Shaun Hinds, chief executive of Manchester Central, added: "We are thrilled to be welcoming the Biba Conference back to Manchester in 2022.
"In recent months, we've seen firsthand just how eager clients and delegates are to get back to live events - people have missed the opportunity to connect face-to-face and, now more than ever, recognise the benefits of being 'back in the room'.
"The Biba Conference has traditionally been a real highlight in our venue calendar and we can't wait to help bring next year's event to life."