To avoid any legal trouble, brokers should help parents understand how to reduce their children's motor premiums
Parents illegally acting as a front on their child's motor insurance policy has increased by 170% between March and May 2022, according to policy figures from insurer LV= General Insurance (LV=GI)
By using their own name and insurance history as the main driver details to insure their child's vehicle, parents are hoping to reduce the cost of their offspring's motor premiums - typically, insurance for new drivers is more expensive than the cover provided for more experienced road users.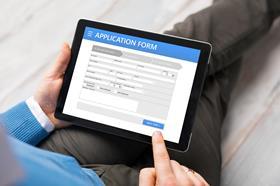 Research conducted by YouGov on behalf of LV=GI last August - which polled 2,011 Brits - revealed that 90% of respondents are unaware that this type of fronting counts as insurance fraud.
A third (33%) admitted that they don't keep up to date about what is illegal or not when obtaining cover.
Other options
LV= GI head of financial crime strategy Matt Crabtree said: "Parents will always want to do what they can for their kids, but fronting can have serious consequences and I would encourage anyone who may have declared themselves as a main driver when they aren't, or provided details that aren't true, to update their policy before it's identified.
"There are other ways that the cost of insurance can be kept down and we'd encourage new drivers and parents to understand what these options are."
The insurer added that the consequences of fronting could include void or cancelled car insurance.
Therefore, in the event of an accident, an individual lacking the right cover could face damage liability, substantial fines, points on their licence, or even a criminal record.