DCMS committee says 'the government must act now' as there is 'no more room for excuses'
A report published by the Digital, Culture, Media and Sport (DCMS) committee has recommended that the government implement a time limited events cancellation insurance scheme in a bid to prevent a "lost summer" for UK-based music festivals.
The committee's report, The future of UK music festivals, which was published on Saturday 29 May 2021, urged ministers to provide a safety net for live events due to take place after 21 June – the last step on prime minister Boris Johnson's exiting lockdown road map.
Currently, the government has refused to back insurance for events at risk of cancellation due to Covid-19 restrictions - therefore it has ruled out offering any support before all restrictions on the road map are lifted.
However, MPs on the DCMS committee say this would "simply be too late" for festivals attempting to take place this summer and showcases a failure by ministers to accommodate the long lead times involved in delivering large-scale events.
The report stated: "Government-backed insurance is crucial to mitigating the Covid-19 related risks to festival organisers and enabling them to start planning, as the vast majority do not have the financial resilience to cover the costs of another year of late-notice cancellations.
"Despite the events and insurance industries proposing a range of solutions for how such a scheme might work, the government have refused to take multiple opportunities to address the market failure in the provision of insurance for live events this summer and set the conditions to unlock the significant economic and cultural contribution made by festivals and their supply chains.
"Although there remains considerable uncertainty around the risks of new Covid-19 variants, the government's plan to wait until all restrictions are lifted will simply be too late for festivals this summer.
"With restrictions on lower capacity, socially distanced outdoor events already having been lifted, the government must act now."
Treated as 'poor relations'
Key findings from the committee's report include:
Further call for government to introduce a time limited insurance scheme for costs incurred by live events scheduled to take place after 21 June that may have to cancel if there are continuing Covid-19 restrictions.
Despite initial positive data, MPs are not confident that Events Research Programme will fully deliver the evidence needed on multi-day festivals to lift all restrictions on live events from 21 June.
Before the 2023 festival season, government, local government association and representatives from the festival sector should develop standardised environmental objectives that local authorities must adopt when licensing festivals.
Before festivals this summer, the home secretary should make regulations under section of Misuse of Drugs Act 1971 to allow organisations conducting drug checking to operate lawfully.
DCMS committee chair Julian Knight MP added that "music festivals have been treated as the poor relation by the government".
He continued: "Despite the huge economic and cultural contribution they make, few [music festivals] have benefited from the Culture Recovery Fund and without our efforts, the sector would have been left out of the pilot events programme on the safe return of audiences.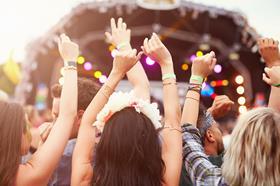 "It has been made very clear to us that the vast majority of music festivals do not have the financial resilience to cover the costs of another year of late-notice cancellations.
"If the commercial insurance market won't step in, ministers must and urgently - events need to know now whether the government will back them, or they simply won't take place this year.
"We repeat our call for the government to announce an insurance scheme to cover festival organisers if events need to be cancelled as a result of Covid-19 restrictions continuing beyond 21 June. There's still time to get the music playing, but no more room for excuses."
Pilot schemes
Although the inclusion of one music festival within the government's initial pilots of the Events Research Programme is "strongly welcomed", the committee continued that "this effort would be wasted without an insurance solution for events beyond 21 June".
The Events Research Programme aims to examine the risk of transmission of Covid-19 from attendance at events and explore ways to enable people to attend a range of events safely.
The programme will explore how a combination of testing and non-pharmaceutical interventions can inform decisions on safely lifting restrictions at events.
The report said: "The lifting of all restrictions on live events remains heavily contingent on the Events Research Programme. Despite initial positive data from some settings, we are not confident the pilots will deliver the evidence needed in time to lift all restrictions on live events from 21 June.
"By the minister's own admission, festivals are unique settings and yet they were initially overlooked in the first tranche of pilots. We strongly welcome the decision, following our questioning of the minister, to conduct a festival-type pilot in early May; however, a one-day event for 5,000 people does not capture the full range of UK festivals and further pilots may therefore be needed.
"While our preference remains for a comprehensive sector-wide insurance scheme, we recommend, in the absence of such a scheme, a targeted intervention that extends the Events Research Programme and associated liabilities to a range of additional pilot events, including festivals of different sizes and genres, across the UK during the rest of 2021."
The report found that in 2020, the majority of festivals were cancelled owing to Covid-19 restrictions, with sector revenues dropping by 90%.
This year, more than a quarter of festivals with over 5,000 capacity, including Boomtown in Hampshire and Bluedot in Cheshire, have cancelled for a further year.
Few festivals benefited from the government's support for the creative industries, according to the report - only 8% of festivals applied for the first round of the Culture Recovery Fund, with successful festivals receiving just 1.3% of the available grants.
Even then, some that did receive support were still forced to cancel due to the lack of insurance.