The suite of apps will help insurers make better decisions and address new and evolving market risks
Software company Guidewire has today (2 November 2021) unveiled a suite of analytics apps called Guidewire Live, to provide insurers with insights that can be embedded into core systems across the insurance lifecycle.
The firm's app suite has been designed to integrate with insurers' systems to enable real-time, accurate decision-making for claims managers, adjusters, underwriters, risk managers and actuaries.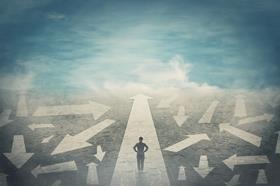 Speaking with journalists during a media briefing last week, Paul Mang, Guidewire's chief innovation officer, told Insurance Times: "We have a view that insurance and the success of it has something to do with getting a lot of micro decisions right every day.
"One of our thesis is we are going to try and make every one of those decisions better - we understand what commitments insurers are making [and] what insureds are doing during the claims process."
For brokers, Guidewire's app suite and resulting insights could increase understanding around risks and help ensure that portfolios look as good as possible.
The introduction of Guidewire Live coincides with the launch of Dobson – the latest release of Guidewire's cloud platform.
Fast accelerating world
According to Roger Arnemann, senior vice-president and general manager of analytics at Guidewire, the pace of the world is changing rapidly - for example, what it means to work for a business has shifted.
"So much has changed, yet we look at the insurance market and most of how we look forward is by looking back," he said.
"We built predictive models, we want 10 years of historical data and then try and estimate what things are going to look like six months to a year from now.
"That works if the pace of change is normal, but that isn't a good description of the last year and a half, where we are accelerating at a level that is unsurpassed."
Guidewire Live therefore plans to help insurers leverage more data from third parties by getting analytics to the right people, such as loss adjusters.
Arnemann added: "Traditionally, insurers have relied upon historical data to make decisions, but in today's quickly changing market, this is no longer enough.
"If insurers cannot react to what is happening now, they can't succeed in the future. We are thrilled to introduce Guidewire Live as the industry's first smart-loop analytics solution that enables insurers to outsmart, outpace and outperform in a rapidly changing environment."
Arnemann said Guidewire is helping insurers to do three different things:
Early warning or detection: As the marketplace is changing so quickly, Guidewire needs to be able to spot trends and understand how a particular market works. Early detection will allow for questions.
Scenario modelling about the future: This predicts different possible outcomes in a particular market and how best to react if they occur.
Place bets: Once change is anticipated and various scenarios are built, bets are made on the most likely outcome and then executed.
Lack of innovation
Keeping up with the pace of change is the main driver behind Guidewire Live. The suite aims to help solve business problems - such as social inflation - rather than just delivering a product.
For Mang, agility is key. He continued: "Part of this is because as the world changes and moves, it is harder to use data from the past to predict the future."
Mang noted that insurers lack innovation "as the literal cost of experimentation is high and the cost of failure is high".
He added: "We think our greater agility foundation would allow us partnering with clients to address some of these very big issues."