Live customer policies have improved 4% year-on-year to reach 3.1 million by the end of June
Insurer Hastings Group has reported an improved profit before tax of £76m in the six months to 30 June 2021, alongside a calendar year loss ratio of 63.4%.
These figures form part of the insurer's 2021 half year financial results, published today (4 August 2021).
For the first half of the year, Hastings has recorded gross written premiums (GWP) of £481m, with live customer policies increasing 4% year-on-year to reach 3.1 million as of the end of June 2021.
Home insurance policies, however, increased by 27% year-on-year to 300,000 in 2021's H1 – the insurer attributed this to "new pricing capabilities, with new internal home claims management capabilities due to launch later in 2021".
Hastings added that its customer retention levels continue to be "above market averages" too.
Speaking on these results, Toby van der Meer, group chief executive of Hastings, said: "I'm really pleased with our strong performance in the first half of the year, delivering profit growth and great progress against our strategic and operational initiatives.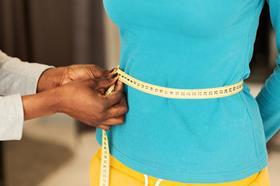 "As always, my thanks go to my 3,300 colleagues, who continue to brilliantly support our 3.1 million customers, our communities and each other."
Covid effects
In terms of the impact of Covid-19 on Hastings' financial results, the insurer noted that claims "frequencies have increased throughout the second quarter as restrictions were lifted".
However, "motor claims frequencies, though higher than 2020, have remained below 2019 levels, reflecting reduced motor vehicle usage as a result of Covid-19 restrictions" still in force during the first half of the year.
"The average cost of claims continues to rise, reflecting inflationary trends," Hastings added.
As for premiums, Hastings said that "premium reductions were observed across the UK motor market during the first quarter of 2021, however there were signs of this stabilising during the second quarter".
The insurer added that it has "remained disciplined, contributing to an increase in average premiums during the second quarter" of 2021.
Furthermore, Hastings believes it was "well prepared" for the introduction of the Official Injury Claim (OIC) portal in May – this enables litigants in person to progress their own whiplash injury claims online following a road traffic accident.
The insurer said it is monitoring early results from the portal "closely".
Hastings shows similar confidence around the FCA's incoming general insurance pricing reform.