Insurance software firm believes 'insurers have been lazy in their efforts to build loyalty and improve retention rates' and that an 'altogether new approach to customer loyalty is needed
Insurance software firm EIS expects "more mea culpas for insurers" following the FCA's reforms around general insurance pricing, which includes ending discounting for new policyholders and tackling price walking practices.
Mea culpa is a Latin phrase which acknowledges having done wrong - it means "through my fault".
Earlier this month, the FCA fined Lloyds Bank General Insurance Limited (LBGI) £90m for misleading insurance customers with renewal notices that claimed customers were being quoted a competitive price.
Between January 2009 and November 2017, LBGI sent almost nine million renewal communications to home insurance customers stating that they would receive a "competitive price" for their cover at renewal - following this communication, around 87% of policies were renewed.
However, as the result of an investigation, the FCA found that LBGI did not substantiate this language or check that assertions around competitiveness were correct.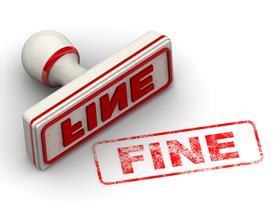 Jess Hurley, general insurance market lead at EIS, told Insurance Times: "The effects of the decision are not only a win for policyholders, but ultimately a win for insurers. Insurers have been lazy in their efforts to build loyalty and improve retention rates.
"Insurers need an altogether new approach to customer loyalty, which eradicates the penalty consumers pay for renewing policies with the same provider.
"The advent of open platforms and connected devices enables innovative packaging of insurance and non-insurance products to drive revenue and retention."
Hurley cited that 51% of UK consumers were interested in a housing bundle, including home insurance, financing, essential home repairs and all home utilities.
This is according to EIS's 2020 report, The Customer Compass: Navigating the Future of Insurance.
The report acknowledged that although the insurance industry has taken change into account by increasing its spend in customer experience solutions to nearly $28bn annually by the end of 2022.
But less than half of the respondents in EIS's consumer survey said they anticipated that their insurance provider would be responsive to their basic needs.
Improving digital experiences
Speaking about the aforementioned report, Hurley continued: "Insurers can also look [at] improving digital experiences, an area where consumer opinions of insurers are astonishingly low – only 23% expect insurance to integrate their experience across mobile, web and in-person channels.
"This contrasts with data that shows insurers should be focused on how they can provide technology that empowers consumers to manage their financial lives. This sentiment is strong in the UK, where 72% of respondents want to own and manage their financial lives digitally, compared to 65% and 63% for the US and France respectively."
For Hurley, focusing more on the customer experience and offering multiple products to grow loyalty can be a cost-effective strategy because insurers typically spend up to seven times more to attract a new customer than to retain an existing one.
"Insurers [that] can adapt their organisations and technology to simplify the customer journey, create products that better meet lifestyle and lifecycle needs can become the one-stop-shop consumers crave. These insurers will build consumer confidence, foster loyalty and grow their business," she added.
Founded in 2008, EIS works with PricewaterhouseCoopers (PWC), Cognizant and esure to empower them to take a customer-centric approach while providing a larger portfolio of products.