The insurtech has evidence that the technology can 'significantly reduce claims' for its insurer partners
Ondo Insurtech will be supplying leak detection devices to 20,000 of Admiral's home insurance platinum cover policyholders over the next six months.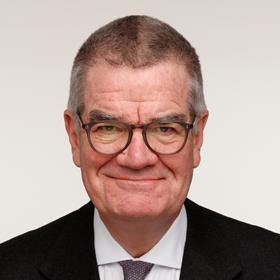 This will include free LeakBot devices and free repairs from a LeakBot accredited plumber.
The deal comes as part of a new pilot project with insurer Admiral that will be used to scope out the opportunity for a larger scale roll out across the insurer's customer base of more than 1.3 million home insurance policyholders.
Craig Foster, Ondo Insurtech Plc's chief executive, said: "We're very pleased to be working with our first mass market insurer in the UK.
"We now have the evidence that we can significantly reduce claims costs for insurers and we look forward to working with the team at Admiral to apply our proven model to a wider customer base."
It follows LeakBot releasing independent research with Consumer Intelligence which revealed that insurers could be saving up to 70% in water damage claims through the device.
Unexpected leaks
ABI statistics published in November 2020 found that water damage was the biggest single cause of home insurance claims, accounting for £1.8m of pay outs each day in the UK alone.
Ondo aims to be the leading provider of claims prevention technology for home insurers via the deployment of LeakBot.
The LeakBot device can be self-installed by homeowners as it clips into the mains pipe. The device then communicates with the homeowner via an app that tracks air and water temperatures to detect leaks, which draw colder water from outside and create consistent drops in temperature..
During the pilot Admiral's Platinum customers will receive an alert from LeakBot if their device detects a leak and a free visit by a LeakBot plumber will be provided to find and fix the leak.
Meanwhile Admiral saw 11% of growth in acquisition last financial year.
Noel Summerfield, head of household at Admiral, said: "At Admiral, we're always striving for better for our customers, using innovation to offer new products and solutions to help customers look after their homes and belongings.
"Partnering with Ondo and LeakBot is testament to our investment in the very best household IoT [Internet of Things] innovation – helping to drastically reduce the major headache and costs that come with water damage through unexpected leaks."