The escape of water insurtech formerly known as LeakBot aims to lead the revolution towards sustainable risk reduction by scaling up its product globally
Ondo InsurTech Plc, formerly known as LeakBot, yesterday (21 March 2022) became the first insurtech in the UK to make an initial public offering (IPO) following its purchase by acquisition firm Spinnaker Acquisitions.
Spinnaker completed the purchase of the specialist escape of water insurtech from HomeServe Plc yesterday, renamed the company to Ondo and launched its IPO.
An IPO is a type of public offering process that transforms a private company into a public company. IPOs are typically used by private companies to raise money for expansion by offering stocks to members of the public.
Ondo has raised £3.4m through fundraising at 12p per share and will have a market capitalisation at the issue price of approximately £8.2m.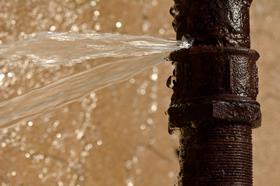 It plans to use the investment for partner development, international growth across Europe, Scandinavia and the US, onboarding, delivery and IT systems enhancement.
Ondo has partnered with nine blue chip insurers to supply LeakBot devices, including Hiscox, Direct Line and TopDanmark, with upwards of 39,000 devices supplied to users in the UK.
Craig Foster, Ondo's chief executive, said: "We have reached the milestone of trading as an independent public company at a time when sustainability, business and consumer financial pressures have never been greater."
One mission in mind
Ondo has chosen to put its faith in UK skills and talent to grow, moving all of its engineering, product development and manufacturing back to the UK from China to provide greater certainty for customers and partners.
Its overall mission is to lead the revolution toward sustainable risk reduction with the global scale-up of LeakBot.
According to the ABI, water damage is now the biggest driver of home insurance claims in the UK.
Foster added: "We have always worked with one mission in mind – to help drive sustainable risk reduction – and are excited to now scale our existing solution while working with our home insurance industry partners to continue to drive risk reduction through innovations in insurtech."
LeakBot is an end-to-end claims mitigation system, specifically designed to monitor the escape of water in the home and provide a "find and fix" service once a device has detected and alerted the user to the presence of a leak.
The solution also prevents the excessive wastage of both water and building materials caused by unforeseen and costly damage from hidden leaks.
The device clips to the internal mains water supply pipe inside a domestic house. It can detect leaks anywhere on the mains water plumbing system and subsequently update the homeowner in real time on their smartphone.
The technology is provided free of charge to householders by home insurance providers or can be purchased directly from LeakBot.