It follows the broker being hit with a forced commission disclosure order
A motion tabled in Parliament last week (24 March 2022) has called for the FCA to require its regulated entities to disclose all "commissions, remuneration, other fees and excessive costs associated with property insurance premiums paid by the leaseholders".
The motion, tabled by Peter Bottomley, also named the dispute over fees disclosure between Manchester-based broker Reich Insurance Group its employer, Canary Riverside Estate Management (CREM) and property management firm Octagon.
The First-tier Tribunal of the Property Chamber hit Reich with a forced commission disclosure order earlier this month following more than two years of litigation between leaseholders at Canary Riverside and billionaire property magnate Yiannakis 'John' Christodoulou, who controls CREM and Octagon.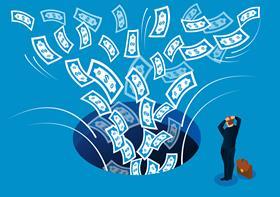 The early day motion tabled in Parliament asked the FCA to note "the unfair delays and unnecessary costs" required of leaseholders during this dispute. It also asked the government to "make sure leaseholders are given details without having to apply for the information or go to the tribunal".
In its recent Dear CEO letter, the FCA expressed concerns about hidden remuneration and ordered companies to consider fairness to leaseholders in their value reviews. It has also previously warned brokers that fees charged should represent fair value.
Ongoing dispute
Earlier this month Reich told Insurance Times that it intended to fully comply with the tribunal's order, as it would with any court ruling.
Chief executive Simon Taylor said: "As a business, we are only ever interested in adhering completely to the rulings of any legal authority and, of course, to our regulator, the FCA."
Since the tribunal ruling, however, Leasehold Knowledge Partnership has reported on a similar dispute between Reich and the residents' association for Canary Riverside's sister property, One West India Quay, also owned by Christodoulou.
Insurance Times has seen correspondence between Reich and the residents' association of West India Quay in which the broker refuses to comply with a request to disclose fees, instead requesting that the leaseholders contact Christodoulou, the freeholder.
In a statement, a representative of West India Quay's association said: "This is deplorable conduct, especially in light of the Canary Riverside case, where Reich has been at the receiving end of disclosure orders."
There has been no tribunal decision in this case as the residents are seeking to avoid costly legal fees where possible.
When asked to comment on the dispute at One West India Quay, Reich told Insurance Times: "Suffice to say we have complied with all requests for information in accordance with our legal and regulatory duties and will continue to do so."
Regulatory duties
James Dart, managing director of FCA compliance consultancy Dart Compliance, said: "One result from the [Canary Riverside] case and the government ordered enquiry could be to give leaseholders the right to receive commission details, where commissions are paid to third parties by the broker."
The motion tabled in Parliament could represent the beginning of a move to legislate for this requirement.
Martin Boyd, chair of campaigning charity Leasehold Knowledge Partnership, said: "The FCA has known since 2005 that the vast majority of leaseholders are wrongly excluded from their consumer rights on leasehold buildings insurance.
"It is utterly illogical that people paying for their insurance have no rights under the insurance and have no right to know the amount of profit on that insurance.
"The All-Party Parliamentary Group on Leasehold and Commonhold Reform is meeting the FCA next week and we will be demanding greater transparency, lower costs and increased consumer control."
Insurance Times has contacted the FCA for comment.