Industry experts and campaigners feel the FCA is not doing enough to protect leaseholders from opaque commission practices in property insurance
Conservative member of parliament (MP) Sir Peter Bottomley is on the war path.
Britain's longest-serving MP is furious with what he views as the immoral insurance industry playing a part in the systemic exploitation of leaseholders.
Freeholders in charge of insurance arrangements use intermediaries - both brokers and property managing agents. These companies make large commissions and remuneration, which is ultimately paid for by the leaseholders via a service charge.
"There ought to be criminal prosecutions for any insurance company or intermediary that continues with a system where residential leaseholders pay excess premiums for insurance on buildings they do not own," Bottomley said.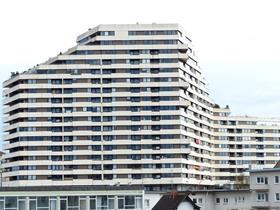 "Every kickback, commission [and] douceur should be either stopped or declared. Second, the Competition and Markets Authority (CMA) - with the FCA - should say to people [that] if the level of commission is unreasonable, you should expect to pay penalty fines when a case is upheld."
Bottomley is a powerful voice in what is turning out to be a perfect storm now hitting the UK insurance industry.
Another figurehead for action is cabinet minister Michael Gove, the secretary of state for levelling up, housing and communities - he issued an open letter to the CMA and FCA in January 2022, requesting a review into the buildings insurance market for multiple occupancy residential buildings.
This followed soaring premiums for buildings cover as concerned insurers priced in risks arising from 2017's Grenfell Tower fire.
Also in January, the FCA responded with a 'Dear CEO' letter, demanding that insurers treat leaseholders fairly as a part of the customer chain.
Separately, a property tribunal hit Reich Insurance Brokers in March 2022, issuing a forced commission disclosure.
Reich was then named in a motion tabled in parliament last month, which called for the FCA to require its regulated entities to disclose all "commissions, remuneration, other fees and excessive costs associated with property insurance premiums paid by leaseholders".
Full disclosure fears
The seriousness of the situation is now sinking in across the UKGI market.
No broker would speak to Insurance Times about property insurance commissions on the record.
Speaking off the record, however, one veteran broker was damning about how brokers and insurers operating in this field have behaved.
He said: "It's not just a smoking gun for the managing agents and brokers, but also insurers. They are providing the drugs for this. The broker would not get a 50% commission if the insurer did not agree.
"A lot of brokers, while they get high commission, do hand over a lot to the property managing agent, saying [that] otherwise they would not get the business. They use that as a defence.
"Frankly, I do not see that as a defence at all."
The broker feared that the property insurance market could be the spark that leads to full commission disclosures being required.
"If you start [disclosing] property [insurance] commissions, then why not across all lines of business? I suppose the point is that we have all been moaning it is not working for years - now there is panic."
Rule changes needed
Despite what appears to be the perfect storm, there is some industry debate over how much impact the current 'Dear CEO' letter will have.
Branko Bjelobaba, principal at compliance consultancy Branko, said that at least it is now clear that the FCA wants leaseholders to be considered as part of the insurance customer chain.
In the past, many insurers and brokers argued that leaseholders were not the acutal customer - rather that the freeholder was.
Looking at the FCA's letter, Bjelobaba pointed to the section reading: "while many freehold property owners will be commercial customers, firms should consider that freeholders owe obligations to leaseholders who are likely to be retail customers".
Bjelobaba explained that most large property owners are corporate clients. They should, therefore, pay their broker a fee for their service. A reasonable processing fee should then be charged to each tenant or leaseholder to cover administration costs.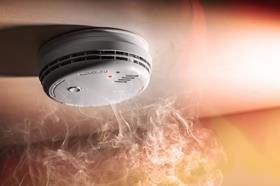 He said: "At the moment, some large property owners have the commission refunded to them and knocked off their bill, so they pay less on [premium] finance, but [they] charge the client the full gross amount. Insurers then issue the policy gross of commission, so the tenant doesn't realise this.

"The FCA [is] not going far enough to tackle this problem and I don't think the government quite understands it."
Martin Boyd, chairman at charity Leasehold Knowledge Partnership, is worried that the FCA is being too lenient.
The campaigner for leaseholder rights said the regulator has known about this property insurance problem for 15 years. He believes the FCA should have asked for help from sister regulator the CMA, which has more teeth to tackle these kinds of problem.
He said: "What is happening is that the FCA is planning to have a cosy chat, telling [insurance firms] to be more transparent on who is earning the money.
"In [its] heart of hearts, [the regulator knows] what the game is and that is the insurance companies work in a world where there a soft commission, contingent commissions or offshore captives.
"The insurance industry has turned a blind eye to this."
Next steps?
Both Bjelobaba and Boyd believe a positive way forward to begin resolving the problem is to have a thematic review to gather more evidence, as well as a change to the Insurance Conduct of Business Sourcebook (ICOBS) rules to have leaseholders officially declared as a customer.
What the FCA does next remains to be seen, but one thing is for sure - it will continue to face pressure from politicians until there is real change.
Bottomley said: "People have really got to learn not to exploit leaseholders, be transparent and stop making money in ways which are not justified.
"Leaseholders should not have to ask for [information about] payments - it should be law that they are disclosed at the beginning.
"The insurance companies and brokers built [the issue] up - they ought to break it down."