Cyber-related crimes were estimated at 1.7m in the UK last year
The rate of computer hacking prosecutions has fallen for a second successive year in 2017, reveals insurance law firm RPC.
There were an estimated 1.7m cyber-related crimes in the UK last year.
The London-based firm have warned that businesses need "adequate planning and precautions" to protect against the costly nature of cyber-attacks.
It said in its research that there were only 47 prosecutions under the Computer Misuse Act last year, a drop of 18% since 2016.
The news follows a recent spate of cyber-attacks across the UK, the most recent being the targeting of Superdrug's online customers earlier this week.
Richard Breavington, partner at RPC, said: "There will have to be some radical changes before businesses can start depending on the law enforcement agencies rather than private industry, including insurance, to help them if they have suffered from a cybercrime."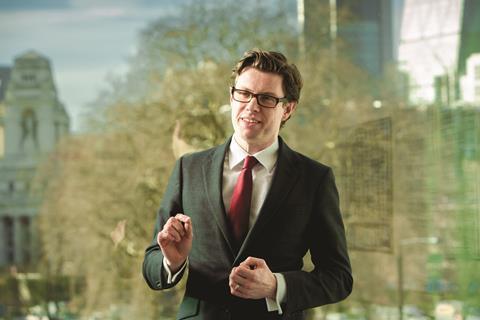 He said the scale of the problem means businesses cannot necessarily rely on the police to help, with most hackers targeting the UK from an overseas location. Police will log the event and refer victims to Action Fraud who also log the incident.
In March the Government announced that it was spending £1.9bn in cyber security over the next five years, Breavington said this is a "welcome step forward."
Cyber insurance-vital for businesses
Graeme Newman, chief innovation officer at CFC Underwriting, said that although cyber insurance is in its early stages it is seeing rapid adoption and awareness. He said that the firms UK portfolio grew by 130% last year alone.
Newman said that cybercrimes account for more than 50% of all crimes committed in the UK now.
He said if more businesses adopt cyber insurance they will be "better equipped" to deal with to deal with threats they face now and better outcomes for their end customers and more effective risk management.
He added that cyber insurance does change behaviour but in a positive way.
Joseph Ahern, policy adviser at the Association of British Insurers (ABI), said: "In the modern day, cyber insurance should be considered a vital product for businesses of every size.
"With the threat of a cyber-attack proliferating in recent years, cyber insurance can provide expertise and practical support to prevent breaches from happening in the first place and, of course, help businesses deal with the financial and operational impact when attacks do occur.
He said that any business that uses the internet as part if its everyday operations should use cyber insurance and even more if it handles "vast swathes of personal data."
RPC has a product named Resecure which is designed to protect the data and reputation of companies if they are victim of a hack.
Subscribers read more
Cyber insurance should be a partnership