Attorney general says the legal action displays the department's 'commitment to stopping harmful consolidation'
The US Department of Justice yesterday (16 June 2021) filed a civil antitrust lawsuit against broker Aon's planned £30bn acquisition of Willis Towers Watson (WTW), alleging that "the merger threatens to eliminate competition, raise prices and reduce innovation for American businesses, employers and unions that rely on these important services".
The complaint, which was filed in the US District Court for the District of Columbia, argued that the takeover would eliminate "important competition in five markets" by combining two of the 'Big Three' global insurance broking business.
According to the complaint, this action would lead to "higher costs to companies, higher costs to consumers and decreased quality and innovation".
The complaint further alleged that "Aon and Wills Towers Watson operate 'in an oligopoly' and 'will have even more [leverage] when [the] Willis deal is closed.'
"If permitted to merge, Aon and Willis Towers Watson could use their increased leverage to raise prices and reduce the quality of products relied on by thousands of American businesses — and their customers, employees and retirees."
Attorney general Merrick Garland said: "[This] action demonstrates the Justice Department's commitment to stopping harmful consolidation and preserving competition that directly and indirectly benefits Americans across the country.
"American companies and consumers rely on competition between Aon and Willis Towers Watson to lower prices for crucial services, such as health and retirement benefits consulting.
"Allowing Aon and Willis Towers Watson to merge would reduce that vital competition and leave American customers with fewer choices, higher prices and lower quality services."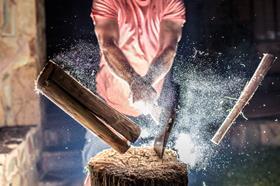 Divestment difficulties
To mitigate competition concerns raised "by various international competition agencies", the brokers have completed divestment deals - for example, Arthur J. Gallagher and Co agreed to acquire certain reinsurance, speciality and retail brokerage operations from WTW in May.
As stated in the complaint, the justice department believes "these proposed remedies are inadequate to protect consumers in the United States" and that "the US-focused divestitures in health benefits and commercial risk broking, in particular, are wholly insufficient to resolve the department's significant concerns".
The department added that currently, "Aon and Willis Towers Watson provide essential guidance to many of America's largest companies" to "to craft and administer health and retirement benefits and to keep their costs down by managing complex and evolving risks".
"They compete head-to-head to provide these services, which helps ensure businesses obtain innovative, high-quality broking services to manage their risks and provide critical health and retirement benefits to their employees at a reasonable cost," the department added.
The merger has already come under the scrutiny of the European Commission (EC), New Zealand's regulator the New Zealand Commerce Commission, the Australian Competition and Consumer Commission and the Competition and Consumer Commission of Singapore (CCCS).
A lack of understanding
A joint reaction statement from Aon and WTW reads: "We disagree with the US Department of Justice's action, which reflects a lack of understanding of our business, the clients we serve and the marketplaces in which we operate.
"Aon and Willis Towers Watson operate across broad, competitive areas of the economy and our proposed combination will accelerate innovation on behalf of clients, creating more choice in an already dynamic and competitive marketplace.
"While this proposed combination was not developed with the pandemic in mind, the impact of the pandemic underscores the need to address similar systemic risks, including cyber threats, climate change and the growing health and wealth gap, which our combined firm will more capably address.
"We continue to make material progress with other regulators around the world and remain fully committed to the benefits of our combination.
"We are grateful to our respective colleagues for the work they have done to support our respective clients and each other throughout this process, as evidenced by the excellent performance of Aon and Willis Towers Watson since the announcement of the proposed combination."
Aon has around 50,000 staff across offices in 120 countries – in 2020, it reported revenues of more than $11bn. WTW, meanwhile, employs 45,000 staff across offices in 80 countries. Last year, it recorded revenues of over $9bn.