The Commission has until May next year to make its decision on the merger
The European Commission is to deepen its investigation of the $30bn Aon-Willis merger deal, it emerged on Monday.
The all-share deal worth $29.9bn (£22.5bn) was first revealed in March. If approved it would create the world's biggest broker firm with a combined equity value of $80bn.
The deal is expected to create $800m in pre-tax synergies and generate $10bn in shareholder value, Aon said at the time.
The EC previously a 'phase I' probe under article 6 (1) (c) of the EU Merger Regulation due to "a number of concerns in relation to the supply of commercial brokerage services especially to large multi-national customers, who depend on brokers with a high level of expertise and a global presence".
The Commission was that the deal could negative affect competition in the following areas:
brokerage services to large multi-national customers in the risk classes property & casualty, financial and professional services, credit and political risk, cyber and marine;
Brokerage services to customers of all sizes for space and aerospace manufacturing risks as well as in a few additional risk classes in specific national markets.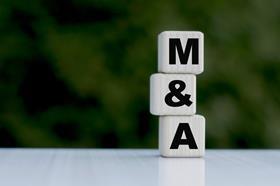 It said the two brokers were only a few businesses that could offer these services on a multi-national scale.
The EC will at the same time look into the companies' reinsurance, as well as "the provision of consulting and administration services to companies regarding the retirement, health and welfare schemes offered to their employees", it said.
Commenting on the investigation, EC competition policy executive Margrethe Vestager said: "We have opened an in-depth investigation to assess carefully whether the transaction could lead to negative effects for competition, less choice and higher prices for European customers in the commercial risk brokerage market."
Shareholders of the respective businesses approved the deal in August. If given the green light, the merger could be sealed in the first half of 2021.
The Commission has until May to make a decision on the deal.