Rock band in row over lead singer's throat condition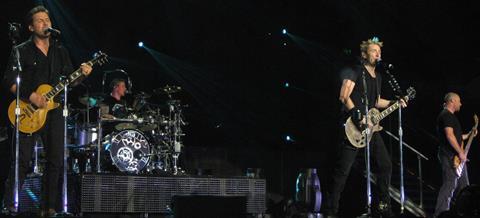 Rock band Nickelback is suing Lloyd's of London, claiming it owes them millions of dollars in unpaid event cancellation fees.
The row began last year when the rock band cancelled its tour after lead signer Chad Kroeger developed a vocal cyst that eventually required surgery and a lengthy recovery.
In December, Lloyd's sued the band and cancelled its insurance, stressing that Kroeger had not declared a pre-existing medical condition.
The band in turn has filed a lawsuit against Lloyd's to recover $13m in losses.
The band's lawyer says Kroeger did 40 tours on the run without any problems before the cyst developed. Lloyd's acted in 'bad faith', he believes.
Nickelback's new album,No Fixed Address, sold around 80,000 copies in the US in its first week of release.