Managing director Jon Greenwood tells Insurance Times how technology is helping the business grow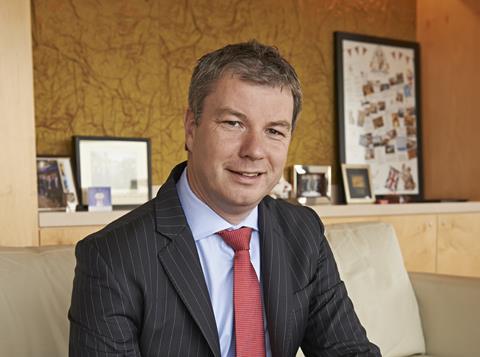 NIG managing director Jon Greenwood is looking to expand the insurer's e-traded business as investment in the technology begins to take off.
Greenwood told Insurance Times that the insurer was looking to follow broker appetite for e-trading and begin to offer more complex products across its electronic platforms.
"Inevitably it's products that are relatively simple [that are currently being e-traded], where premiums are relatively modest," he said. "That said, we are pushing on and looking to develop more products that become more complex to e-trade.
"As brokers come to love the efficiency of trading electronically, they will increasingly want to have the same electronic documentation, ease of use and integration with their back office, not just for those smaller ticket products but for some of the larger, more complex risks as well."
Fitting in with this are the insurer's telematics pilots that are being trialled with select brokers for mini fleet business.
"Mini fleet is one of our fastest growing products. We launched it this year and we think it fits perfectly with e-trading," he said. "As a company that is part of Direct Line Group; our heritage is in motor insurance. Mini fleet fits beautifully within that context, so we have lots of reasons why we think we are well placed to build that book of business.
"We are pleased with the progress we have made so far, but, for me, the big innovation comes when we really get telematics going. We are in pilot at the moment with some of our first brokers, and we are just a matter of months away from a full launch."
The current trial policies use a combination of smartphone apps and self-installed boxes, and NIG also offers brokers the opportunity to tailor the apps to their own branding.
Greenwood said this allowed brokers to compete on more than just price alone.
"Brokers are always looking for something other than price to compete on, and telematics provides them with an opportunity to offer services to their customers above and beyond an insurance product and a competitive price," he said.
Join the debate at our Insurance Times Tech Forum on LinkedIn