MoneySupermarket - 650,000 have no buildings or contents insurance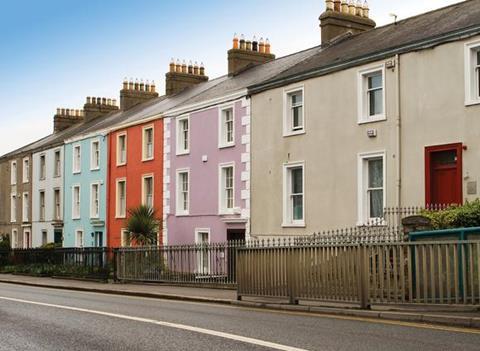 Almost 3.5m UK homeowners don't have adequate home contents and buildings insurance, according to research by MoneySupermarket.com
The comparison site found almost 1 in 10 homeowners (9%) of householders were missing out on some form of home insurance and only have either buildings or contents insurance – not both.
Almost 1.5m admit to having contents cover only, while 1.3m only have buildings insurance in place. A further 2%, or almost 650,000 homeowners have no form of buildings or contents insurance whatsoever.
MoneySupermarket.com insurance expert Peter Harrison said: "The recent spate of bad weather and flooding highlights just how important it is to make sure your home is fully covered. Homeowners without adequate buildings and contents insurance are taking a huge risk by leaving their homes unprotected, and are potentially storing up a financial catastrophe in the event of a major incident which could even leave them homeless.
"At the very least, those homeowners with a mortgage on their property should have a suitable buildings policy in place since the terms and conditions of the mortgage agreement will require it.
"Although it may be tempting to take either buildings or contents cover, the chances are you may need to make a claim against both of them. For example, if your home was flooded during storms, you would have to claim for any damages to fittings and fixtures such as electrics or a fitted kitchen through your buildings insurance, while a claim for damage to goods such as televisions and furniture would be made through the contents policy.
"Only having one type of insurance, could leave you heavily out of pocket. Taking both buildings and contents cover in a joint policy can be great value for money and worth considering if you currently only have one type of insurance for your home or both buildings and contents cover with separate insurers."
The MoneySupermarket research also found people who rent their homes are also taking big risks when it comes to covering their possessions, with one third (33 per cent) having no cover in place at all. A further seven per cent don't know whether they have any cover in place or not.
Harrison added: "People renting their homes are less likely to require buildings insurance as this is usually taken out by the landlord. However, it is deeply concerning that a third of renters don't have any contents insurance whatsoever. This is a costly and unnecessary risk to take.
"Without insurance in place to protect you, you risk having to fork out to cover the cost of your possessions should you have to replace them in the event they are damaged, destroyed or stolen. Additionally, any incident which also impacts a neighbouring property, for which you could be held liable, such as a fire or a flood, could mean you are landed with the neighbours' costs as well!"