Insurer's commercial lines book returns to underwriting profitability with 99.5% COR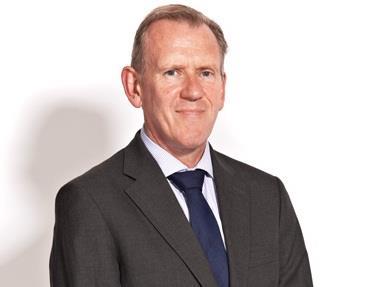 Rising personal motor claims frequency will continue to tax insurers for at least another year, according to LV= general insurance managing director John O'Roarke.
But he added that sanity is returning to the personal motor market, as insurers respond to the trends with higher rates.
Speaking to Insurance Times following the release of LV=s first-half results this morning, O'Roarke noted that the improving economic conditions and low oil prices that are contributing to the rise in accidental damage claims frequency show signs of continuing.
He said: "Claims inflation is going to be a concern for the market for the next year or two," he said.
Sanity
But O'Roarke contended that competition is easing in personal motor as insurers take account of the trend.
He said: "On motor we have definitely detected a sense of realism landing and particularly so in the last two or three months, where competition has abated.
"We have kept on putting our rates up but we are writing increasingly strong volumes of new business and our renewal retention is probably at an all-time high on motor. There are much saner and more rational conditions in private motor."
O'Roarke said LV= had put rates up by 8% year-on-year across new business, renewals and different business classes, and that there could be more increases to come in the remainder of the year.
He said: "If anything I would say that is starting to widen and it may actually be an even stronger number for the second half."
Strong first half
LV='s general insurance business had a strong first half, reporting a 4.8 percentage point improvement in its combined operating ratio (COR) to 92.1% (H1 2014: 96.9%).
The improvement was seen across all lines. Commercial lines returned to underwriting profitability, with the COR improving 3.3 points to 99.5% (H1 2014: 102.8%) and home improved by 10.4 points to 88.2% (H1 2014: 98.6%), largely thanks to the lower level of weather claims.
O'Roarke said: "We're very pleased. It's a great start to the year."
Successor
2015 will be O'Roarke's last year in charge of LV='s general insurance business. Once his contract comes to an end at the end of this year, he is planning on taking up a non-executive role.
The company is in the process of making arrangements for new leadership of the business.
O'Roarke said: "It was always anticipated that 2015 would be my final year as managing director, and so we are going through sorting out my successor right at the moment.
"We will hopefully be in a position to make some announcements towards the end of the year."
Join the conversation and share your views with others on LinkedIn here
Find out more about the key issues affecting the motor broking sector at Motor Broking 2015, the UK's only focused conference for commercial and personal lines motor brokers. Find out more here