Nick Cousin's 15-year-old daughter died after falling from a 21 storey apartment block in Repulse Bay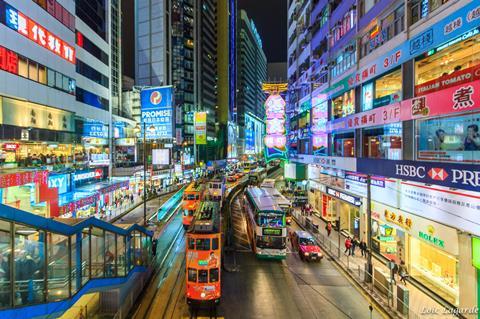 The partner of JLT Hong Kong office managing director Nick Cousin has been charged with "ill-treatment and neglect" following the death of the couple's 15-year-old daughter in Hong Kong.
Police have said there was "no suspicious element" in the girl's fall from an apartment block on Tuesday, the Guardian reports, but both her parents have been arrested on suspicion of "ill-treatment or neglect of a child or a young person".
Cousin's has since been released on bail, but his partner has now been charged.
The consulate in Hong Kong has said she is a 53-year-old Philippine national but are still trying to ascertain her identity. Local media have reported she is a former domestic helper.
Reports said the woman had been working as a domestic helper in Hong Kong from 1990 and began living with Cousins in 1994. The couple have never married.
She has also been charged with the offence of "overstaying" in Hong Kong and will appear before magistrates on both charges today.
Cousins has also been accused of aiding or abetting the overstay in the city.
JLT confirmed Cousins had lost his elder daughter "in tragic circumstances" and said in a statement: "We are giving Nick our full support through this difficult time and he will be on extended compassionate leave until further notice."
Join the debate in our new LinkedIn specialist discussion forums