Product is part of its commitment to become leading financial services provider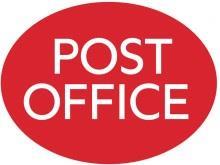 Post Office Money has launched car insurance for the over-50s.
The 5* Car Insurance product is available for purchase in Post Office branches, online and by phone.
Post Office Money said the product is part of its commitment to becoming "one of the UK's leading financial service providers".
The Post Office said the product was designed after research showed over-50s wanted extra cover for vandalism, uninsured drivers, child car seats, personal belongings, and the provision of alternative transport or accommodation.
The product includes protection for no claims discount and excess following a non-fault accident with an uninsured driver and following a vandalism claim; £150 child car seat cover for parents and grandparents; and £250 to cover hotel expenses or alternative accommodation, and a further £250 to cover alternative transport costs.
"We understand how important peace of mind is to our customers," said Rob Clarkson, managing director of Post Office Money Insurance. "We want customers to feel reassured that they are in safe hands.