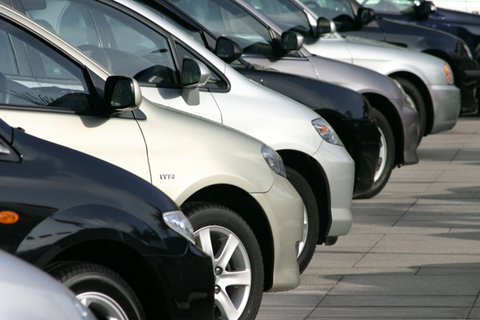 Car insurance premiums rose by 19.2% in the second quarter of 2016 compared to Q2 2015, according to the latest Confused.com/Willis Towers Watson car insurance price index - the biggest annual rise recorded by the Index since 2011.
This latest increase means that the average comprehensive premium has now reached £715, a 6.5% rise (or £44) during the second quarter of 2016.
Third party, fire and theft (TPFT) prices have risen even more sharply by £103 in the last quarter, or 9.1%, to £1231. This is the highest cost for TPFT insurance recorded by the Index since its launch in 2006.
Key points:
Premiums increases being driven by cost and complexity of car repairs
Older drivers hardest hit by increase
Regionaly, Scorrish Highlands experiences biggest quarterly increase
Willis Towers Watson UK head if P&C Stephen Jones said the increase was being driven by the cost and complexity of repairs, particularly as cars are fitted with more expensive technology.
And while prices experienced a brief plateau during the first quarter of 2016, the underlying price trend for the last two years has remained steadily upwards.
The last five months have seen a steady increase in comprehensive cover prices, with figures from the Price Index+ service showing monthly price increases recorded in 13 of the last 16 months.
Jones added: "An increase in the number of accidents in the second half of 2015, together with increases in repair costs in multi-vehicle accidents flowing from a legal ruling in 2014, are also likely contributory factors."
Confused.com head of data services Steve Fletcher said: "We have not seen price rises of this magnitude for five year.
"If prices continue to rise at the rate we've been seeing, we could be facing the possibility of average comprehensive premiums breaching the all-time high seen in 2011, when they peaked at £858."
Hardest hit
Every age group was affected by double-digit annual increases, but older drivers saw the biggest increases in car insurance premiums – with male drivers aged over 71 seeing a 23.5% annual rise to £466.
Regional
On a regional basis, the Scottish Highlands saw the biggest quarterly increase of 8.4%, while a rise of just 2% meant drivers in Central and North Wales received the lowest price jump.
Variations in pricing treatment were more marked at postcode level, with Hereford the only town in mainland UK to enjoy an actual drop in average prices at 1.6%, while prices went up in Dorchester by 16.2%.