Increased claims and insurance premium tax rise are driving up premiums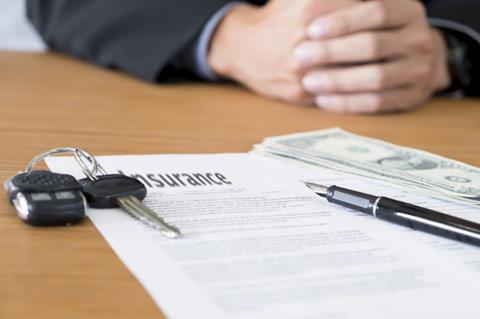 Car insurance prices rose 13.5% in the past year due to another increase in insurance premium tax and claims growth, according to Consumer Intelligence.
The 10% insurance premium tax rise will take effect on 1 October.
The study showed that the average costs for premiums was £788, but found differences across the country and between age groups.
Drivers in the North West and London paid up to 50% more than the national average.
The average bill in the North West was £1,177 after a 17.3% increase and £1,068 in London after a 16.7% rise.
Prices for younger drivers rose 9.4% which was slower than the average, but still paid the most with average premiums priced at £1,831.
Prices for older drivers went up 15.3%, but average premium costs as calculated by the five cheapest premiums for older drivers was still low at £348.
The cheapest place to insure a car was Scotland where average premiums were £562, around £40 cheaper than Wales where the average premium was £605.
Consumer Intelligence chief executive Ian Hughes said: "The latest increase in Insurance Premium Tax which takes effect next month as well as rising claims are driving the rise in premiums.
"We are seeing a real acceleration in shopping around and all customers need to ensure they are receiving the best value for money from their insurer which should be easier as providers need to make it clear what last year's premium was when they send renewals."
Average premiums for all motorists rose 3.3% in the past three months and 5.2% in the past six months.