Price comparison and direct brokers hoovering up micro business
Price comparison sites now take 14.6% market share of the £13.6bn estimated SME market, according to research firm GlobalData.
Although brokers continue to dominate, price comparison is on the rise.
Ben Carey-Evans, financial analyst at GlobalData, said: "The broker channel had been steadily declining up to 2016, but the emergence of the digital channel in commercial insurance has reversed this.
"Price comparison sites, which are classed as brokers as they refer customers onto insurers, have established a foothold in the small and medium-sized enterprises (SME) market, and innovative, modern brokers, such as Simply Business, have also taken shares from more traditional brokers."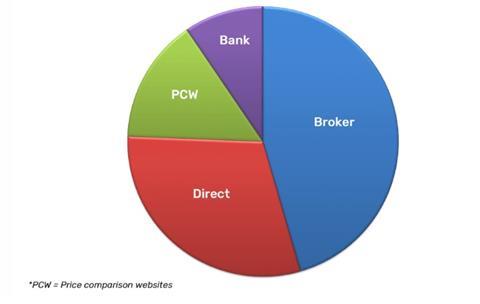 GlobalData marketshare table
Price comparison market share leaped 5% from 2016 to 2017, to 14.6%.
Carey-Evans added "A lot of the policies aimed at sole traders and micro SMEs are very similar to personal lines products, such as motor and tool cover for tradesmen, meaning that the crossover from personal lines – where price comparison sites have had great success – is natural for the customer and insurer."
This month, Insurance Times reported that Moneysupermarket is being boosted by big swtiches in renewal.