New bidders emerge despite insurance group's plans for flotation to start this year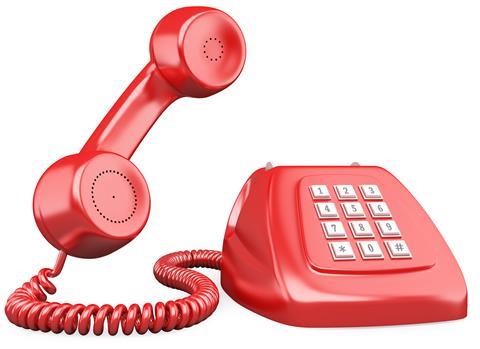 Private equity firms are believed to be preparing to swoop for Direct Line Group, according to market sources, despite plans to float the company later this year.
The Royal Bank of Scotland (RBS) plans to float part of Direct Line Group in an initial public offering (IPO) in the second half of this
year, and offload the remainder in a further offering in 2013.
But in the latest twist, a number of potential new private equity bidders for the group have emerged, including BC Partners, Cinven, Kohlberg Kravis Roberts & Co, Apax Partners and Carlyle Group.
Only last month, Insurance Times reported that Tungsten, which was launched by Duke Street Capital founder Edmund Truell, was said to have approached RBS to express an interest in buying Direct Line Group.
And in October last year CVC Capital Partners reportedly bid £4bn for RBS Insurance.
Sources close to the situation said the private equity bids were likely to be in the region of between £2.5bn and £3bn, but RBS wants to raise £4bn from the IPO.
One source said: "The markets are volatile, and getting an IPO in excess of £4bn away is not going to be easy. Private equity houses will know that.
"So, as it stands at the moment, there is not an opportunity for them, but that doesn't mean that the window won't open if the markets stay as volatile as they are."
Any potential sale will have been boosted by NIG, the brokered commercial lines subsidiary of Direct Line Group, which swung to a £47.3m profit in 2011, and direct personal lines insurer Churchill, which bounced back from a £53.3m loss to post a £77.6m profit.
The bank has appointed investment bank UBS to assist in the flotation of Direct Line Group, the holding company of Churchill and Direct Line.
An insider told Insurance Times that RBS would sell at the right price but was still working towards an IPO. "My sense is that if somebody came along at the right price, then they would be interested," he said.
"It's probably a £3bn to £3.5bn business, and that's a lot of money for private equity to raise in these times."
Panmure Gordon analyst Barrie Cornes said that while private equity interest couldn't be ruled out, it was unlikely. "I think the returns in UK motor generally haven't been attractive enough to private equity."
Talking points …
● How much would RBS be willing to sell Direct Line Group for, given that analysts valued it at £7.5bn only two years ago?
● When would RBS float the company in light of the potential impact of the upcoming referral fee ban on business and a lagging UK motor market?
Pass notes: Direct Line Group
What is the pressure on RBS to sell or float Direct Line Group?
RBS has to sell the majority of its Direct Line Group stake by the end of next year and the entire stake by the end of
2014, following an EU Competition Commission ruling in 2009. RBS was originally pursuing a dual plan for its divestment of the group, comprising a trade sale or an IPO, but the company's recent statements favour a flotation as it believes it can get a better price.
What has it been doing to prepare for a flotation?
Direct Line Group recently raised £500m through a bond sale and overhauled the business, pulling away from unprofitable lines and lowering operational costs in a bid to attract investors ahead of a float led by chairman and former Aviva finance director Mike Biggs.
What is the history of Direct Line Group?
Direct Line Insurance Group, which changed its name from RBS Insurance Group earlier this year, formed following the merger of Churchill and Direct Line. It was put up for sale by its parent in April 2008 with the launch of the bank's £12bn rights issue. In October 2008, CVC Capital Partners and Swiss Re were linked with bids for RBSI, and a month later former Aviva UK boss Patrick Snowball was also linked. But the following year RBS cancelled the sale only for the EU to order the bank to sell its insurance arm by 2013.