This week, Insurance Times spoke to seven insurance professionals, one born in every decade from the 1930s to the 1990s. Their diverse career paths reflect the way the sector has expanded over the years to offer an exciting range of opportunities
The insurance sector has changed dramatically over the past few decades. While it may once have suffered from an image problem, the sector has become one of the most thriving and dynamic industries around. Here, Insurance Times speaks to individuals who represent seven ages of the insurance industry. From an 18-year-old school leaver to an 80-year-old independent broker, via a seasoned loss adjuster, a former chef and an art expert, their diverse careers show the many different pathways now available in insurance. But this development has brought its own challenges. Recruitment consultancy Hays Insurance director David Carr explains that, as new options have emerged, companies have to do more to attract and retain exciting candidates. "The opportunity to move around is available much more now than before. Companies have to work at creating progression internally because if candidates can't find that, they are much more likely to move to another company than they were 15 or 20 years ago," he says.
Chartered Insurance Institute (CII) relationship manager for higher and further education, Caspar Bartington believes that the rise in university tuition fees has prompted an increased interest in apprenticeships among young people. This, he says, represents a golden opportunity for the insurance sector. "Given that bright people won't always be able to afford to go to university, apprenticeships are a way for companies to get and keep hold of these people," he explains. After all, as our professional development special shows, the range of opportunities in the sector has never been better.
1 The new entrant
Mariko Kemp, claims administrator, Groupama Health, 18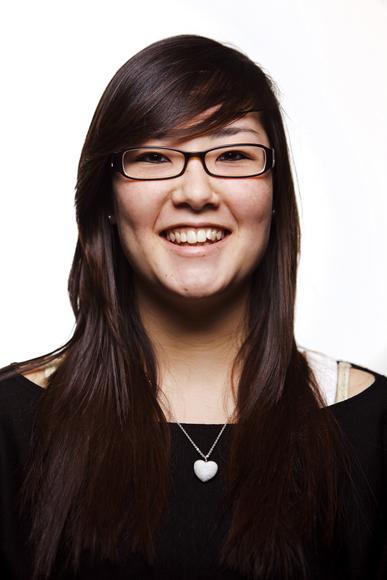 Like many of today's school leavers, Mariko Kemp decided to head straight into work and start an apprenticeship instead of being shackled with costly university fees and student debt. While trawling through an apprenticeship website, she spotted an opening with Groupama Health. "I looked at the job description and it had a few things that I thought I would enjoy and give me some great experience for the future," she explains.
For the past five months, she has worked as a claims administrator for Groupama Health and is also studying for an NVQ in business administration." She hopes one day to become a claims manager. "I enjoy the variety of my work and how everything is a bit different every day. I'm learning all the time," she says.
Kemp particularly enjoys learning as much as possible about the dynamics of health insurance, highlighting a weekly presentation that informs claims administrators about the medical world as an exciting development opportunity. "Every day you get different invoices and you have to do different things. I find grappling with all the medical information – finding out what different things mean – quite interesting."
And what of the future? Kemp is determined to try to forge a career in insurance. "Once my apprenticeship is finished, I would like to stay with Groupama and maybe think about going up a step up into assessing," she says. She adds that more needs to be done to educate young people about the possibilities available in the insurance sector, pointing out that new entrants like herself are in a prime position to promote the options on offer to other young people.
2 The go-getter
Leon Walker, business development executive, Heath Lambert, 27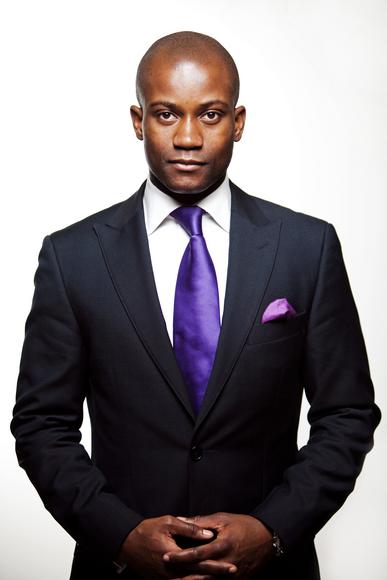 The winner of this year's Insurance Times IT Pack, Leon Walker always knew that he wanted to do something different. He studied law at the University of Bristol, but when he graduated in 2005, he felt himself drawn into the world of insurance. "I wanted to be more involved with people. I felt that law was a very reactive industry, whereas insurance is more pro-active. I liked the idea of finding solutions for clients and the opportunity to interact with people," he explains. After reading a supplement guide to insurance in a national newspaper, he decided that a career in the sector was for him. "I felt it was an industry where you could have access to high-level people and be involved in decision-making."
In 2008, he went for an interview for a compliance role at Reich Insurance Brokers, but he impressed the managing director so much that a new role was created for him in the property department. Walker then went on to run a property portfolio of £2m for the company.
Currently working towards his Advanced Diploma in Insurance (ACII), Walker feels that the industry has to step up efforts to promote professional development within the sector. "I think an insurance broker can stand shoulder to shoulder with any accountant or lawyer, but we need to promote this industry – and the way we can do this is by having professional standards throughout." He adds that one day he would like to run a scholarship scheme for aspiring insurance professionals.
Walker has recently joined Heath Lambert and has big plans. He hopes to become managing director of a brokerage, progressing to become chief executive. "The IT Pack has nurtured my competitive edge, so I definitely want to have reached the top of the tree within 10 or 15 years."
3 The manager
Emma Fulcher, senior aggregator manager, BGL Group, 34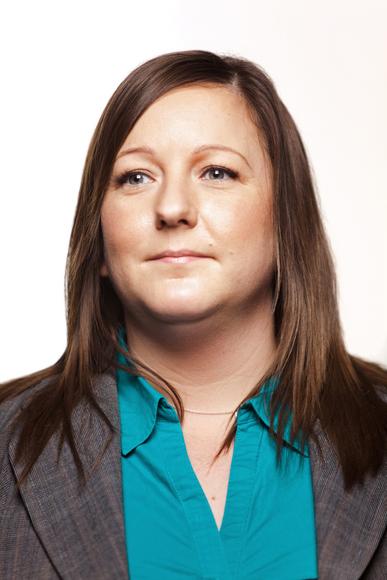 Emma Fulcher spent nine years working as a chef before deciding to embark on a career in insurance. "Catering is a very intense industry. I had a five-year period working every weekend and not having any time off," she recalls. "I decided that I wanted to see what the outside world looks like." She took a job at BGL Group as a sales and service adviser for both the motor and household products, before becoming senior personal insurance adviser in 2002.
Fulcher soon found that she had made the right decision. "It was a very strange transition, going from an active job to talking to people on the phone all day, but I found it really enjoyable speaking to different people and meeting specific targets.
"Initially I was unsure about working in an office, but insurance is just as challenging and exciting as cheffing – just not quite so hot."
In 2005, Fulcher was promoted to household product manager, going on to become senior aggregator manager in 2009. "I am now senior manager for our Junction department, so I manage the performance of the affinity brands on price comparison sites," she explains. So what is the best part of the job? "No two days are ever the same. There are always new challenges to overcome, new studies to implement and new cases to look at. It is the variety that is really important to me."
Fulcher has recently started a Level 7 qualification with the Chartered Management Institute, and believes that insurance is "crying out for people with attitude". She adds that her experience of working through the ranks is the best way to secure a successful and rewarding career in insurance. "You learn the business from the ground upwards, and knowing the core function of the business has helped me in all my career moves."
4 The loss adjuster
Russell Crewe, director of loss adjusting, Merlin, 42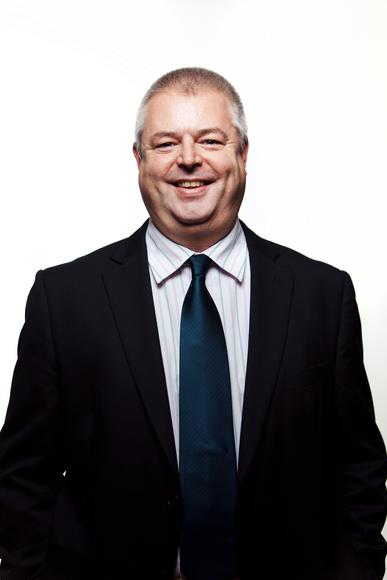 Born in Stoke-on-Trent, Crewe was training to become an engineer when he became attracted to the claims sector while working alongside loss adjusters on subsidence claims in the late 1980s. "As an engineer you would just oversee the works, whereas the loss adjuster would actually drive and project manage the entire claim. I was really attracted to being able to see the claim through from start to finish," he explains.
Crewe joined GAB Robins in 1990, becoming a commercial loss adjuster in 1994, which gave him exposure to more complex claims. He moved on to AMG as technical manager and, following a management buy-out of the company in 2005, he was appointed to the post of director of operations. In 2008, the company rebranded to Merlin Claims and he became director of loss adjusting in 2009.
Despite the many opportunities in the sector, Crewe feels that loss adjusting should be promoted more as a career path. "Not enough is being done to raise the profile of the loss adjuster and not enough is being done to develop the multi-skilled adjuster," he says. "The industry has become saturated with high-volume adjusters who deal with low-value household claims in the main."
He adds that adjusters need exposure to complex, high-level claims to maintain job satisfaction. Crewe's primary goal is one day to head up a firm of loss adjusters.
5 The art expert
Clare Pardy, fine art underwriting manager, Ecclesiastical Insurance, 53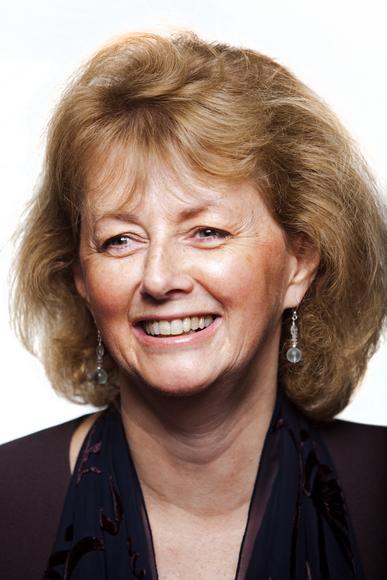 A lifelong fascination with art brought Clare Pardy into the insurance sector. After graduating from university, she took a one-year course at auctioneer Christie's. On completion, she discovered that Star Insurance had set up a fine art operation in London and was looking for a candidate with art expertise. "I hadn't thought about insurance at all – I have yet to meet anybody who at first thinks of insurance," she laughs.
Pardy joined in January 1982. "I really learned the ropes, using my art history knowledge when we took on risk, and advising clients." She progressed into business development, visiting brokers and promoting the company. Later, she went on to become the development director at AXA Art after it acquired Star Insurance, developing The Art Newspaper, the AXA Art Exhibition Catalogue Award and sponsorship of the Maastricht fine art fair.
After two-and-a-half years at XL Insurance, Pardy moved to Ecclesiastical in 2008 to head their art operation, where she developed their new Heritage Commercial policy. Her present goal is to develop Ecclesiastical's business internationally.
Pardy, who is also ACII qualified, thinks that more needs to be done to attract people into insurance, and that underwriting provides a rewarding career route. "The business of art underwriting is a fascinating one because we deal with high-profile people who have led fascinating lives," she says. She describes it as a highly intuitive profession. "It does demand that you have a good general knowledge of who people are and where they come from, and the risk that this entails. It is a challenging profession."
6 The industry stalwart
Chris Hanks, general manager, Allianz Commercial, 60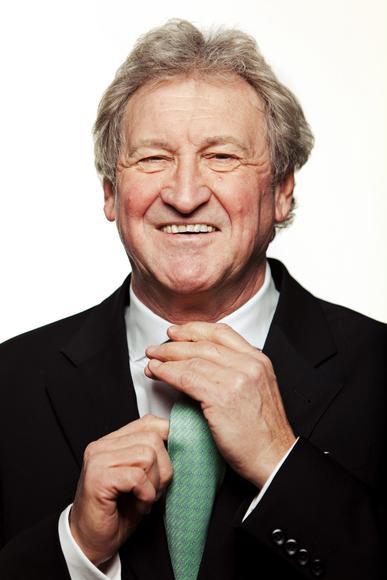 Hanks has become one of the most recognisable and admired figures in the insurance sector, winning the lofty accolade of Industry Achiever at the most recent Insurance Times Awards. But like many in the industry, he wandered into the sector with no particular game plan.
In 1969, before he finished his A-levels, Hanks was offered a job by National Employers Mutual (NEM) in London. "I had no real idea what insurance was about," he says. "It is not a course I deliberately chartered." But he soon found that he was in his perfect milieu. "I loved the people and loved the work."
Hanks describes casualty underwriting as his "first real job", but he then went on to specialise in property underwriting, followed by sales and distribution. NEM was taken over by AGF, the French insurance group, and Hanks managed the underwriting business and operations. After AGF was acquired by Allianz , he went on to become manager of the commercial division in 2003.
So what are his top tips to his would-be successors? He believes that acquiring expertise in as many areas of insurance as possible are key assets to any aspiring industry leader. "The more capabilities you can put in your kitbag, the more you are likely to be offered a job," he says.
He cites his biggest achievement as building Allianz's commercial business. "We took an ailing business and transformed it into one of the most admired commercial insurers in the UK."
So, what are the highlights of the day job? "It has to be the cut and thrust of deal-making and the decision-making. Plus, people always surprise you. The electric mix of the way people interact is fascinating. It's frustrating – but fascinating," he laughs.
Hanks coyly admits that he recently hit 60, but he feels that he is just getting into his stride. "I still feel like a 35-year-old climbing up the career ladder."
7 The independent broker
Graham Gomm, managing director, Gomm Insurance, 80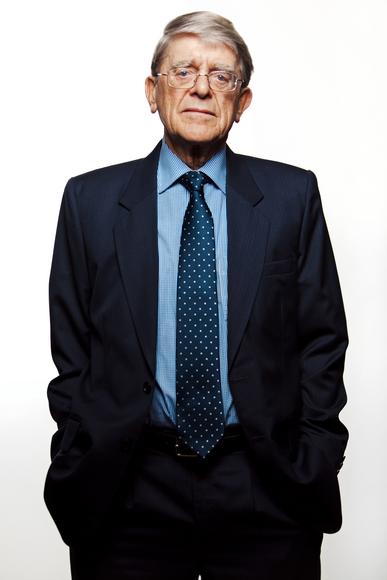 After more than 60 years in the sector, Graham Gomm knows a thing or two about insurance. Born in Birmingham, he left school at 17 to join Northern Insurance Company as a junior clerk. "Back then, being a junior clerk meant you did every odd job – filing, collecting post, running errands – and in the meantime you gained a lot of knowledge about insurance," he says. He went on to became an inspector at the UK?Fire and Accident Company, which was later taken over by AXA. In 1968, he took a gamble, turning down a promotion to start his own brokerage in Birmingham. The office moved to Sutton Coldfield in the West Midlands 20 years ago and has been a force in the local community ever since.
Gomm cites the company's ongoing success as his biggest achievement. "I am proud that we are still trading 40 years on. The business has its ups and downs, but it is some achievement to have gone that long."
The shrinkage of the insurance market along with technological advances are the most dramatic changes he has seen. "I have lost a lot of old contacts and local support branches have disappeared," he says. "The personal touch has been lost in many cases. Brokers don't get service like they used to from the larger organisations."
He adds that it has become much tougher for independent brokers to thrive in today's market, with many feeling that they have little choice but to join broker networks. Gomm plans one day to step back and hand the reins over to son Christopher. Currently chairman of the IIB, today he is showing little sign of slowing down – or of compromising: "At the moment we are independent and we are intending to remain so."
Taking a different path
Hays Insurance director David Carr points out that there are many different options available to ambitious new entrants in the insurance sector.
In underwriting, school leavers and graduates start off as underwriting assistants and progress to underwriter and senior underwriter. The candidate then has the option of veering down a technical route, gaining a specialism in pricing strategies or developing as a manager.
In broking, entrants usually start out as a trainee commercial account handler or trainee personal lines broker. Carr explains that progression is quite different in personal and commercial lines. The progression and development of people that stay in personal lines is quite limited to management, but on the commercial side it is different.
He explains that, in commercial broking, progression is measured by the handling of complex risks. For example, an ambitious trainee might start off handling a package policy of £500 to £1,000 premium size, then move up to SME and corporate risk, and eventually take on multinational risk worth millions of pounds.
In claims, entrants usually take on notification of loss and customer adviser roles, and as they gain more expertise they move on to managing their own portfolio. Carr explains that, like underwriting, candidates then have the option of veering towards the technical or managerial side.

However, in loss adjusting progression is focused on developing expertise in handling technical and complex risks rather than developing managerial expertise. The progression within loss adjusting is in dealing with larger, more complex claims and international risks, which can involve travelling abroad, Carr says.
Chartered Insurance Institute relationship manager for higher and further education Caspar Bartington explains that companies need to look at providing more technical apprenticeships in broking, underwriting and claims in order to nurture and retain bright young candidates. He points out that Aon, AXA, Equity, Crawford & Company, Swinton, RSA and Zurich are some of the players in the sector that provide good apprenticeship options.
Carr also says that, as the insurance industry grows, the number of roles has expanded. Positions including policy-wording technicians, reinsurance and pricing technicians, along with catastrophic modellers, are just some of the options that have opened up to candidates.