Gary Lineker tells Insurance Times why he's investing in telematics and what he makes of the insurance industry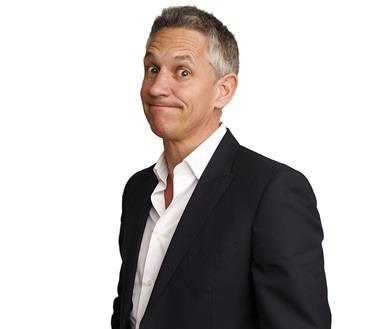 Insurance Times: What first attracted you to ingenie, how did you get involved?
Gary Lineker: Richard King, ingenie's founder and I were neighbours and I often discussed his new venture with him. As a father of four boys, I completely got the concept and wanted to be involved with it when it launched. Making improved driving behaviour a priority was a unique proposition and I wanted to lend my support.
IT: Why did you invest your own money in the company?
GL: As I said – I was drawn to the concept. I appreciated that this was a great project and knew Richard had the good business sense to make it work. He has a proven track record in building successful teams, so in the case of ingenie I wanted to do more than put my name to it and to have a stake in its future growth.
IT: What do you think the future of telematics is?
GL: 'Telematics' is the car insurance buzzword at the moment and is increasingly seen as the solution to rising premiums. While that's certainly true, I think the future of telematics will be about the education it offers young drivers: telematics isn't just about reducing premiums, it's about achieving lower premiums and improving driving behaviour.
IT: Have your children ever had trouble finding affordable car insurance?
GL: Not now they're insured with Ingenie! But, in all seriousness, I was really stunned by the cost of car insurance when looking into it for my boys.
IT: You're well-known for never having a yellow card in your football career. Is your driving record just as spotless?
GL: Not quite, but not too bad. No reds, but a few yellows.
IT: Have you ever considered swapping the Match of the Day sofa for a full-time career in insurance?
GL: If all goes wrong on the telly, I know that I've got insurance to fall back on, which is far more exciting, obviously!
IT: How have you found the insurance industry so far?
GL: It's certainly been an education. For me though, the main reason I wanted to get on board was from a safety point of view. It's really refreshing as a parent to know that when my kids go out on the road on their own for the first time – which a couple have already done – they're aware that they have a 'co-pilot' in the car and that they'll do their best to stay safe, drive better and reduce their premiums as a result.
IT: What's your involvement been while working with Ingenie?
GL: First I'm an investor, and because I'm a sensible one I work alongside Richard to keep a check on how my investment is doing! Secondly, I'm an ambassador for Ingenie and I like to have a hands-on approach to promoting the brand. I like to be involved with creating promotional materials, such as videos, for the website and do my best to support Ingenie with social media, though not to the detriment of my followers on Twitter who follow me for sports news. Social media has become a tricky area for well-known people involved in brands – it's an art form we're all trying to perfect by not sounding too much like we're over-promoting. The truth is, I'm only promoting a product I believe in when I do tweet about it, and most of my followers are happy to get involved with the campaigns we run online.