Deal expected to be concluded next week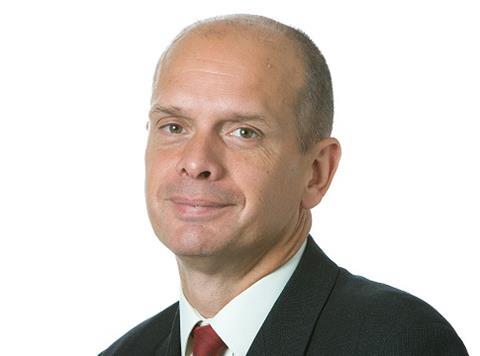 QBE has announced the acquisition of Brit Insurance's UK regional business.
Under the terms of the deal QBE will acquire all of the insurer's renewal rights, operations and assets but there will be no transfer of Brit UK's historic business.
All of Brit UK's underwriting and support team will also join QBE on completion of the transaction which is expected to be concluded on Friday 13 April.
Details of the cost of the deal were not disclosed.
Brit's UK business has been up for sale since last year, months after being acquired by Achilles Netherlands Holdings, a private equity consortium, for £880m.
QBE was first linked with a takeover in November last year, as were Covea and Ageas.
The acquisition is expected to fulfil QBE's ambitions to become a top-five property player.
Brit UK's chief executive Ray Cox and QBE's head of UK National Elliot Miller will lead the integration of the Brit and QBE regional UK operations and locations.
Brit currently has 130 staff across eight locations across the UK. Brit Insurance will be retained within the Brit Group and the company will undertake a strategic review of its future options.
Brit Insurance's policies will also be kept and managed by the Brit Group, as will all business written by Brit Global Specialty, including specialist liability led by John Murphy which will be written by Brit's Group syndicate 2987.
Brit Insurance Group chief executive Mark Cloutier said: "Ray Cox has built a great team in the UK Division and I'm very pleased that this team has found a good home with QBE.
"I am also pleased that we have been able to realise significant value from this division for the Group.
"Since the acquisition of Brit by Achilles we have undertaken a significant reorganisation of the business to optimise our capital structure and improve performance to position us for the future.
"This transaction builds on those developments and enables us to increase our focus on establishing a leading position as a global specialty (re) insurance player." Brit Global Specialty chief executive Matthew Wilson said: "With Brit Insurance's major restructuring behind us we have in Brit Global Specialty a market leading underwriting platform with significant scale from which to develop an influential presence at Lloyd's, in the United States and internationally.
"We are building an integrated, more cost efficient business, focused on underwriting discipline and rigorous capital management with a clearer vision and brand identity in the market."
QBE chief executive Steven Burns said: "Ray Cox and the Brit UK team have built up a much respected franchise and will bring a wealth of experience and talent to QBE.
"Their strength in specialising in the UK regional sector, particularly for property business, is highly complementary and additive to QBE's existing account based around our traditional casualty and motor bias.
"Both businesses have been built upon an entrepreneurial approach to doing business with locally empowered underwriters who understand the dynamics of the regional markets they serve.
"This deal enables QBE to build significantly upon its established UK regional presence and enhances our position in London and the South East, in particular.
"At over £0.5bn premium, the combined operations will have meaningful scale whilst still retaining their focus on specialist underwriting, coupled with high quality broker and client service.
"We look forward to welcoming Ray and the Brit UK team to QBE."
Brit's pre-tax profits dropped 35%, to £75.8m in 2011 compared to £116.4m in 2010.
The private equity-owned insurer also trimmed its gross written premium to £1.49bn compared to £1.53bn. Combined operating ratio worsened to 99.6% compared to 97.1%.