The insurance outsourcer also restated its results for the first half of 2014 – reporting a pre-tax loss of £35.7m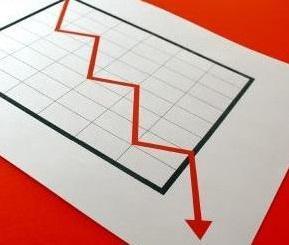 Quindell has reported a pre-tax loss of £35.5m in the first half of 2015.
The insurance outsourcer also restated its results for the first half of 2014 – reporting a pre-tax loss of £35.7m.
Including the proceeds from the sale of its professional services division (PSD), Quindell reported a profit of 414.5m in H1 2015 (2014: £81m loss).
The results for the first six months of 2014 had been restated to incorporate equivalent adjustments to those reported in the financial statements for the full year 2014 results.
The group's revenue in the first half of 2015 also performed negatively as revenue for H1 2015 fell by 17.5% to £35.3m (2014: £42.8m).
Within its business units, revenue in the businesses that provide technology solutions to the insurance sector, comprising Himex, QSI, Ingenie and QETS, remained stable at £13.0m (2014: £13.4m).
Revenue contributed by PT Health fell by 9.8% to £12.9m (2014: £14.3m), whilst the other technology and property services businesses saw revenues fall by £35% to £8.7m (2014: £13.4m).
Although the company's performance benefited from the inclusion of Ingenie for the full six months, this was offset by a fall in revenues in Himex because of a temporary interruption in supply within one of its US customers and a slowdown in new software sales in the UK and Canada as a result of issues concerning the Quindell brand.
Outlook
Following the appointment of new chief executive Indro Murkerjee earlier this month, Quindell said the final quarter of 2015 will see activity in all businesses and a particular focus on the areas of strategic development, market engagement, sales and marketing and cash management.
Quindell said: "Indro has already started with a mind-set that recognises the need to deal with the historic and current challenges and will identify and take action to exploit the opportunities pragmatically and with vigour and speed. We would intend to start sharing strategic plans for the future around the turn of the year."
Going Concern
Following the disposal of PSD, Quindell said the number of entities within the group and the group's associated working capital requirements were significantly reduced.
The gross sales proceeds of £637m from PSD have been used to repay bank loans of £40 million and up to £500 million of the sales proceeds are expected to be repaid to shareholders as a return of capital.
The company added, however, that the remaining cash reserves, together with ongoing operating cash flows, and receipts of deferred consideration from the PSD sale and consideration from anticipated sales of non-core assets, will be sufficient to fund the ongoing operations of the group's businesses together with any future development needs of those businesses.
Quindell continues to be subject of an SFO investigation into its past accounting practices.