Company says no impact on £500m cashback, share buyback plans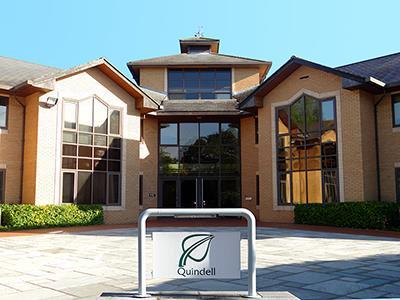 Disgruntled investors have notified Quindell that they intend to sue the company for £9m.
The listed insurance claims processing company said it has received a letter from a law firm giving notice that it intends to start a legal action against the company under the Financial Services & Markets Act.
Quindell said it hasn't yet received any details of the assertions in the claim, but it said the notice estimates the value of potential claims at up to £9m before costs.
And the law firm said it has been approached, but not yet retained, by other potential claimants who could claim up to another £9m.
"At this stage,", Quindell said, "the Company will vigorously defend all such claims, as appropriate."
It added that neither the notice of claims received so far, nor the other potential claims outlined in the notice, would affect the company's previousl announced intention to return capital to shareholders.
Last month, Quindell announced plans to return up to £500m to shareholders from the proceeds of the £673m sale of its professional services division earlier this year. It also announced outline plans for a share buyback.
The company is currently under investigation by the Serious Fraud Office relating to business and accounting practices under its previous management.
New chairman Richard Rose last month announced what he described as the biggest ever restatement of results he has ever dealt with. It restated it 2013 result from a pre-tax profit of £107m to a loss of £238m, after changes to accounting practices.
Law firm Your Legal Friend earlier this year said that more than 250 current and former Quindell shareholders were considering taking action against the company because of historical "extremely misleading" statements by the company and its board.