Terry's venture Quob now owns 14% of Imaginatik after gradually building up stake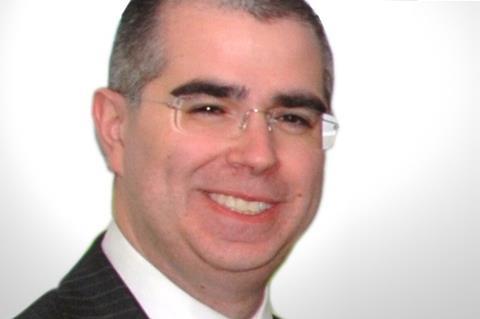 Quindell founder and former chairman Rob Terry's new venture Quob Park Estate is now the biggest external shareholder in AIM-listed technology consultancy Imaginatik.
Terry and Quob now own 14.17% of Imaginatik after gradually building up their stake since June this year (see table below). This puts it above the next-biggest external shareholder, stockbroker Hargreave Hale, which has a 10.89% stake.
Imaginatik's biggest shareholder is its founder and non-executive chairman Matt Cooper, who owns a 26.88% stake.
Terry's interest in Imaginatik first emerged on 22 June when the technology firm had to issue a stock exchange announcement because of a rise in its share price.
Terry stepped down as Quindell's chairman in November 2014 after a series of controversial share deals by Terry and two other directors with US lender Equities First Holdings (EFH).
The deals were initially described as share acquisitions by the directors, but it later emerged that they were sale and repurchase agreements, under which the directors had transferred shares to EFH in return for loans.
Rob Terry/Quob Park Estate's shareholding in Imaginatik
| Date of purchase | Holding (%) |
| --- | --- |
| 10 September 2015 | 14.17 |
| 10 August 2015 | 12.01 |
| 05 August 2015 | 11.15 |
| 31 July 2015 | 10.4 |
| 30 July 2015 | 9.05 |
| 28 July 2015 | 8.15 |
| 21 July 2015 | 7.18 |
| 09 July 2015 | 6.32 |
| 22 June 2015 | 5.08 |
| 22 June 2015 | 4.17 |
| 19 June 2015 | 3.03 |