Ageas UK profits up amid major reserves boost in solid set of results
Ageas UK clocked up a 97.3% combined ratio for the nine months of this year, a major improvement on the 103.7% in the same period last year.
The insurer was boosted by 8.3% points of reserves releases gushing into the business, as prior years claims ran off favourably.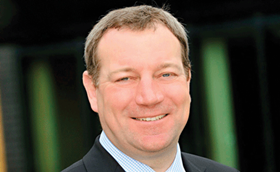 Subscribers read more
Nine month operating profits were up £73.6m (£19.3m: 2017), in what the wider group views as a decent set of UK results.
Chief executive Andy Watson said: "As the year progresses we continue to deliver a solid performance, returning us to a pre-Ogden position.
"Our motor book is performing well and we remain on track with progress within targeted commercial SME segments."
Ageas disciplined
Ageas took a disciplined approach to writing business, with nine-month motor down to £622.2 (2017:£562.8) and household falling to £225.8 (2017: £208.5m) amid a very competitive market.
The insurer exited some poor performing scheme deals in household, while motor was down in premium amid a softer market.
Motor combined ratio was much improved at 91.3% (102.8%), but the smaller household book was in underwriting loss territory with 109.2 (99.7%).
Household was hit by the nasty weather earlier this year when the Beast from the East storm tore through the UK, but Ageas believes underwriting will continue to improve for the year unless another bout of bad weather strikes.
Watson said: "We continue to operate in a soft personal lines motor market partly reflecting the strong progress of the Civil Liability Bill, which we hope will achieve royal assent by the end of the year. While this is ongoing, we maintain our robust pricing discipline with a focus on profitability."
Ageas UK aims to revamp the business, with a fresh set of plans unveiled last month.
"As we progress through the final quarter of 2018, we do so from a position of strength and with continued support from our brokers and partners.
"I have recently announced organisational structure changes at a senior level that will take effect from 1 January, and have been pleased with the positive response from brokers as we gear up for the future," Watson added.