PRA warns of pressure on management to deliver results ahead of adequate reserving
The UK insurance regulator has said it will clamp down on the issue of reserving amid concerns that managers are under pressure to reduce reserves to deliver results.
In a letter to the market, Prudential Regulatory Authority acting director for insurance supervision, Gareth Truran, said the PRA was concerned over the risk that reserving deficiencies are on the increase.
And he warned the regulator will not shy away from "considering" the use of skilled persons reviews commissioned under section 166 of the Financial services and markets Act, "to provide an independent view on the adequacy of individual firms' reserving governance, controls, and reserving levels".
He added: "Furthermore we have heard some anecdotal concern that commercial pressure from management to deliver improved results may sometimes translate into actuarial judgements being challenged disproportionately where there may be areas of potential prudence, with less focus on areas where there may be potential reserve inadequacy.
"Where relevant we will expect management and boards to be especially vigilant on these issues and they consider the appropriateness of their reserves and solvency positions as we approach year end."
He warned that firms can expect reserving to be an "important area of supervisory focus for us in the years ahead, particularly for firms with material exposure to longer-tail casualty lines, firms that show a poor track record or reserving developments compared with initial assumptions and those who have shown rapid growth".
Multi-year downgrades
Philip Kett at Equity firm Jeffreys issued a report which cautions on the impact of the PRA's more detailed focus on reserving issues.
He warned the result potentially may prompt multi-year downgrades.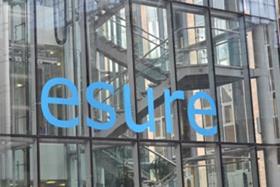 Kett said that the PRA's stance came following a thematic review of outstanding case reserves in both retail and wholesale markets with particular focus on UK motor, Lloyd's and casualty lines written in the London market.
"At a high level it seems to us that the PRA's focus is on reserve adequacy, which also happens to be at the forefront of investors' minds following the Hiscox profit warning, combined with comments from Swiss Re and US carriers," he added.
Kett concluded that the implications are that PRA's stance would have far reaching effects for those who transgress.
"Should the PRA's concerns prove to be well-founded, there is an increased risk of further profit warnings, as well as the possibility of a broader reserving crisis in the industry one that could lead to multi-year earnings downgrades and weaker balance sheets," he explained. "While it it still too early to determine the sector's direction of travel, in the near term we would expect a modest increase in the P&C sector risk premium to compensate."
Subscribers read more
Reserve releases still key as insurers struggle in search for underwriting profit