The restructure sees several senior figures leave Ageas UK
François-Xavier Boisseau is leaving Ageas UK as part of a group restructure.
Boisseau was chief executive of insurance with the insurer, but will retire as part of changes designed to simplify the business.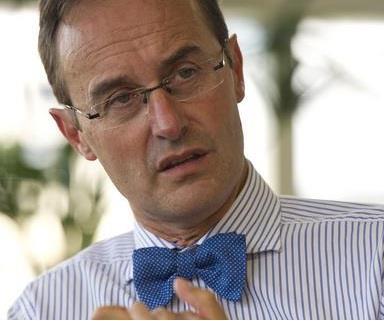 Others to leave the business at the end of the year due to the restructure include Matthew Thomas (director, business transformation), Andrew Brown (communications and public affairs director), and Niraj Shah (underwriting director).
The changes will take Ageas to a more centralised structure that works across its three core channels to market – broker, partnerships and direct to customer.
Commenting on the new structure, Andy Watson, Ageas UK chief executive, said: "These changes are a natural evolution to a centrally organised functional structure, with all roles within the senior team now having a pan-Ageas UK remit.
"With clear accountabilities, they will be instrumental in ensuring we continue to simplify the way we work, maintain our commitment to be a leading player in the broker channel and grow our direct channel; all of which helps us live up to our purpose of making life easy for our customers."
Grateful
Ageas indicated that Boisseau may now build a portfolio of non-executive positions.
Watson added: "I am very grateful to Francois-Xavier who has been with us since our acquisition of Groupama Insurance. His long experience of the UK market has been valuable in leading our strategy in the broker channel and I wish him well in his future non-executive roles.
"I am also grateful to Matthew, Andrew and Niraj, who have made significant contributions to the success of the business and have been supportive of the changes being made."
From 1 January 2019, the senior team will consist of a number of existing and long-standing senior members combined with several new roles.
Subject to regulatory approval, these include:
- Ant Middle will become chief customer officer responsible for the distribution relationships and end-to-end customer experience across all three channels – broker, partnerships and direct to customers. Adam Clarke will become chief underwriting officer responsible for underwriting, pricing and reinsurance;
- Robin Challand, Lyn Nicholls and Mark Collins will remain in their respective roles as claims director, human resources director and chief information officer; and
- Recruitment is underway for the chief financial officer and for the new position of chief risk officer.
Subscriber's read more
UK's top performing insurers revealed